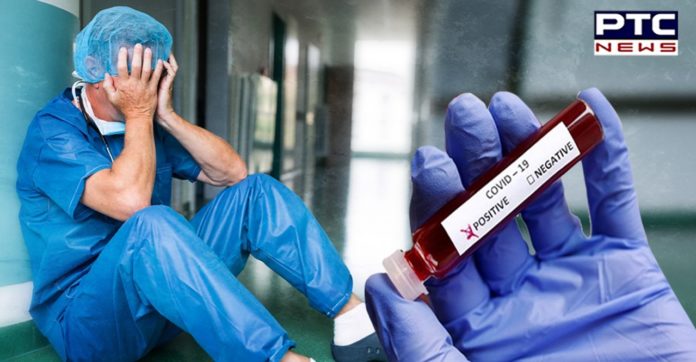 Chandigarh GMCH Doctors COVID-19: Amid growing concerns over rising coronavirus cases in Chandigarh, the frontline warriors are at stake again. Chandigarh doctors have tested positive in Chandigarh.

As per the report, 10 doctors, three parademics, and OT technical staffer at Chandigarh's Government Medical College and Hospital (GMCH), Sector 32, have tested positive for coronavirus.
Also Read | FACT CHECK: Has Punjab government announced lockdown in the state?
Meanwhile, the authorities have been forced to suspend the OPDs in one of the departments.

Reportedly, the doctors — five from ENT, four from the anesthesia department, and a deputy medical superintendent — had received the first dose of the COVID-19 vaccine on February 11 while the second dose is scheduled to be held on March 11.
Also Read | Indian Railways announces fare hike 'to prevent crowding during Covid-19'
One doctor among these was reinfected. He had contracted the virus in November last year. The doctors in Chandigarh's GMCH were tested for COVID-19 when some of them reported fever and fatigue.
Likewise, the Governor expressed serious concern about the laxity seen among people regarding the observance of the covid protocol. He regretted that people have thrown rules to the wind as if corona has totally disappeared.
He further appealed to the residents to strictly observe corona-appropriate behaviour like wearing masks, social distancing, and washing hands with sanitizer. He also requested the hosts and organizers of events like marriages, conferences etc. to provide masks and sanitizers on the site, so that the guests can use them while attending the events.
Click here to read more articles on Health. 
-PTC News