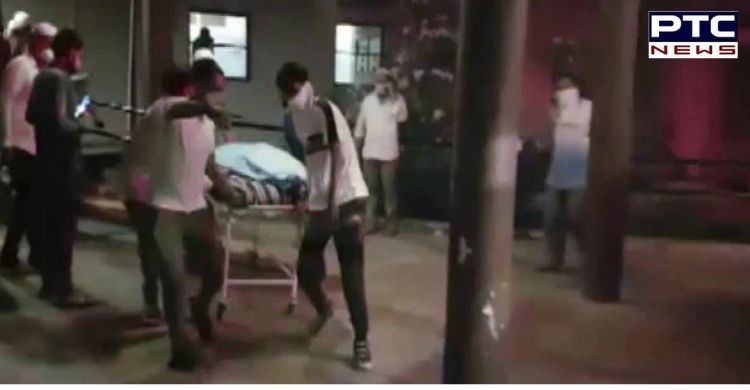 As many as 16 people including 14 COVID-19 patients died after a major fire broke out at a hospital in Gujarat's Bharuch on Saturday. The visuals of the incident showed remains of some patients on stretchers and beds.

According to the information, around 50 other patients were present at the four-storeyed Welfare Hospital in Gujarat's Bharuch when the fire broke out in the COVID-19 ward.
Zuber Patel, trustee of the COVID care centre in Bharuch said that it was an unfortunate incident not only for us but for the entire Bharuch. "With Police and administration's help, we could shift patients to other hospitals. 14 patients and 2 staff nurses lost their lives in the incident," he said.
Also Read | Coronavirus India: PM Narendra Modi a 'super-spreader' of COVID-19, says IMA Vice President
Fortunately, they were rescued by locals and firefighters. A police official told the news agency PTI that as of 6.30 am, the death toll in the tragedy was at 16. Soon after the fire broke out, there was an immediate confirmation of 12 deaths.
Also Read | FACT CHECK: Will there be lockdown from May 3?
Reportedly, 12 patients died in the COVID-19 ward due to the fire and the smoke that came out of it, a senior police officer in Bharuch said.
Meanwhile, there has been no clarification on the death of the remaining six who also died in the Welfare Hospital or while being shifted to other hospitals.
The hospital, located on the Bharuch-Jambusar highway, is being run by a trust.
As of now, the cause of the fire was yet to be ascertained. The fire was doused within an hour while around 50 patients were rescued.
Click here to follow PTC News on Twitter
-PTC News