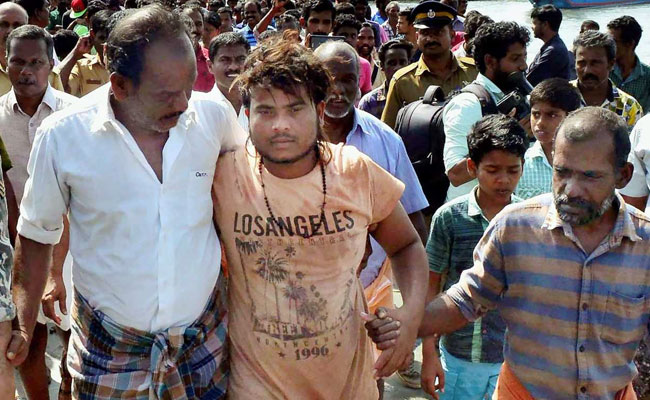 New Delhi, Dec 4- As many as 1,540 people, including fishermen, affected by Cyclone Ockhi in Tamil Nadu, Kerala and Lakshadweep were rescued by various agencies, the government said today.
A total of 243 fishermen in Tamil Nadu, 250 fishermen in Kerala and 1,047 people in Lakshadweep have been rescued so far, an official statement said here tonight after a meeting of the National Crisis Management Committee, headed by Cabinet Secretary P K Sinha.
Relief material is also being provided to inmates in relief camps set up by the government agencies and state governments of Tamil Nadu, Kerala and Lakshadweep administration, which were also taking prompt action in dealing with the situation, it said.
The central government has deployed 10 Coast Guard ships, 6 aircraft, 4 helicopters, 10 Navy ships for rescue and relief, it said. PTI