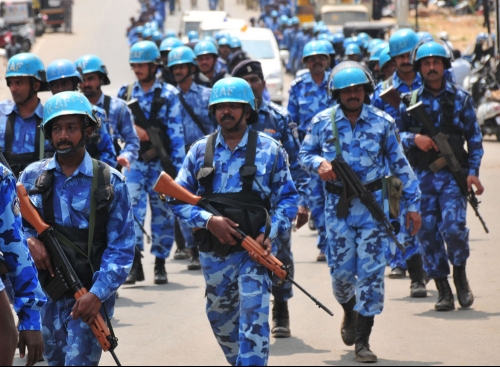 Before the court's verdict on Baba Gurmeet Ram Rahim, the Home Ministry has sent 167 of the paramilitary forces to Haryana, so far in Punjab. In which 97 companies are owned by CRPF.
Of these 97 companies, 4 women companies of CRPF have been deployed in Punjab and Haryana and 16 RAF companies are also included. 37 companies of SSB's and 12 companies of ITBP are in Punjab and Haryana.
21 companies have been deployed in BSF's Punjab and Haryana.
Until yesterday, 120 companies were deployed in the Ministry of Home Affairs in Punjab Haryana. In view of the situation, 47 more companies have been sent to the state government for the help of the state government to keep the law and order in both states.
Apart from this, the Reserve Corporation of 10 CRPF has also been prepared by the MHA. Considering the severity of the movement, they will also be deployed in security.
The Home Ministry is keeping a close watch on the state.
-PTC News