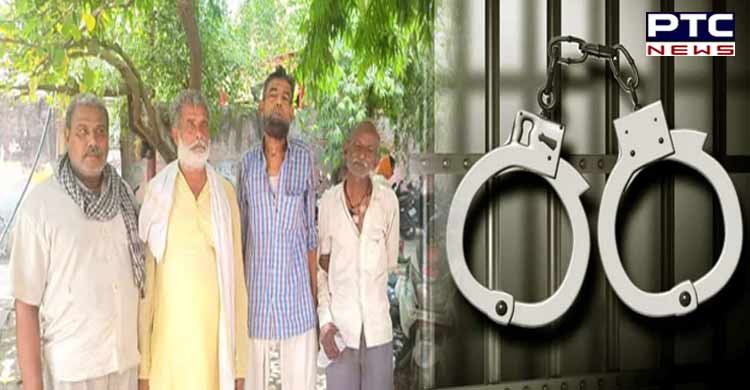 Kanpur, June 15: The Special Investigation Team (SIT) on Wednesday arrested four persons — Saifulla Khan, Bachchan Singh, Bappan & Pakki (Lambu), all of them in the 62-65 age group now, for the Nirala Nagar massacre during 1984 Sikh Riots in Kanpur, Uttar Pradesh.

In February 2019, after the formation of the BJP government, a Special Investigation Team (SIT) was established to investigate the 1984 Sikh Riots. The team identified 94 accused in the 1984 Sikh Riots out of which 74 accused are alive.
Also Read | Google Maps rolls out estimated toll charges for a journey
Sikhs were burnt alive 
SIT in-charge SSP Balendu Bhushan said during the Sikh riots in Kanpur, a mob attacked one building in Nirala Nagar, where more than 10 Sikh families lived.
During the violence, the building was set afire by these four accused. The accused had been arrested after 38 years. The accused are in the 62-65 age group.
Former Prime Minister Indira Gandhi was assassinated on October 31 1984. Following this, 127 Sikhs were killed in Kanpur in 1984 Sikh genocide. As many as 40 cases were registered in different police stations under serious sections of murder, robbery and dacoity. The police had submitted the final report in 29 cases.
In the Kanpur Sikh riots in Uttar Pradesh,  the police had submitted the final report in 29 cases. However, on May 27, 2019, the state government constituted an SIT in this case, it met the victims' families living in different states, recorded statements and collected documents. SSP Balendu Bhushan said 20 cases with the final report were considered worthy of further consideration and investigation was started.
Also Read | Mohali YPS Class 2 student Saanvi scales Mt Everest base camp
The report was sent to the government to initiate the arrest process and as soon as the permission of the government was received, four out of 45 accused were arrested.
-PTC News