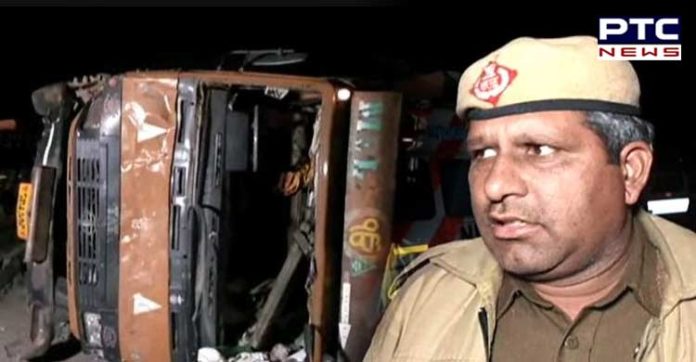 2 injured in multiple vehicle accident on GT road in Karnal
Two truck drivers sustained serious injuries in a multiple vehicle accident involving three trucks and a bus in Karnal on Sunday. The accident took place on G T road.
Also Read: PTC News creates history with live telecast of Gurbani from Sri Nankana Sahib on 549th birthday of Guru Nanak Dev ji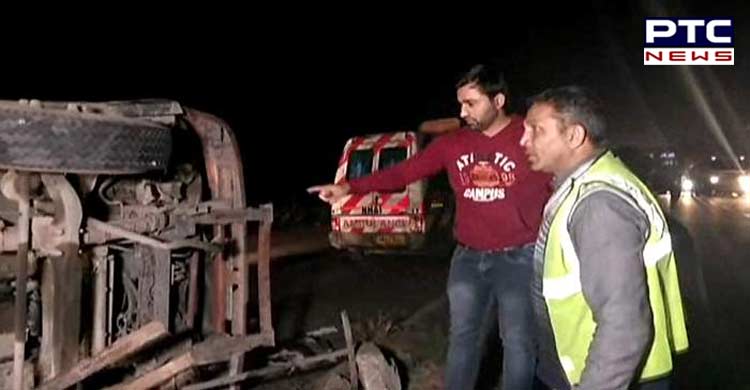 According to PTC News, an overloaded truck was going to Delhi from Chandigarh. Near Karnal, the overloaded truck went out of control. It collided with a Punjab Roadways bus coming from the opposite direction. The passengers on the bus had a narrow escape.
Also Read: BSF Jawan dies, over 10 hurt in an accident in Amritsar
After the bus, it broke the railing near the road and collided with other two trucks and overturned.  The injured were rushed to a nearby hospital. The accident caused a huge traffic jam.
The police reached to the spot and cleared the traffic. Police has registered a case against the truck driver and started an investigation.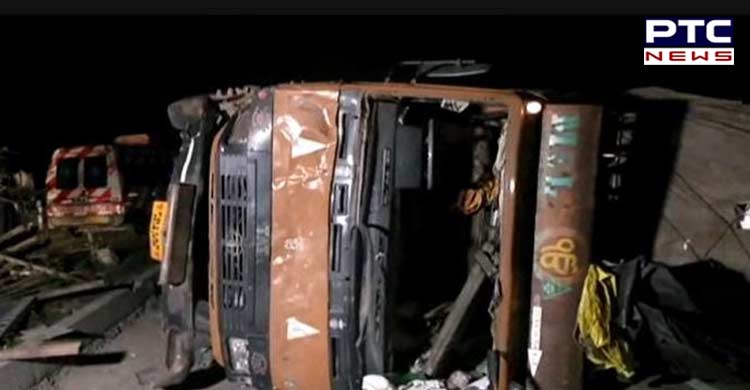 – PTC NEWS