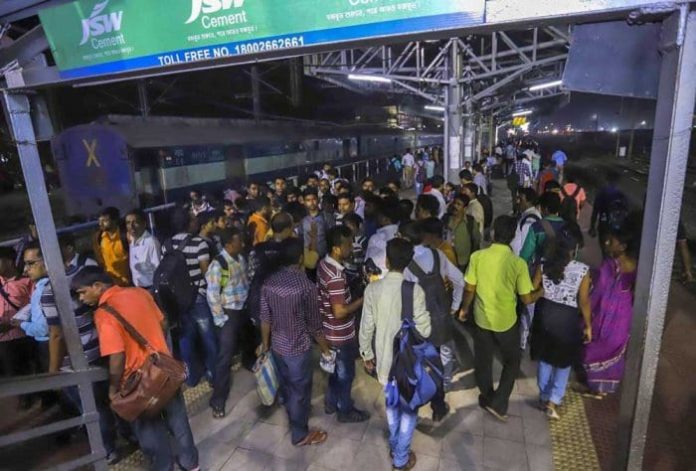 2 Killed, 17 Injured In Stampede At Foot Overbridge In Bengal's Howrah
Howrah, West Bengal: Nearly two people were killed and seventeen others were injured in a stampede on a foot overbridge at the Santragachi railway station on Tuesday. The incident occurred when an express train and two EMU locals arrived at the same time, around 6:30 pm. Passengers started rushing to board the trains. The incident occurred between platforms number two and three.
Also Read: Free treatment for poor from private Delhi hospitals: Supreme Court
The Nagercoil-Shalimar Express and two EMU locals arrived at the same time. While Shalimar-Vishakhapatnam Express and Santragachi-Chennai Express were also scheduled to arrive shortly. A large number of people were either waiting to board the trains or to deboard at the same time. It leads to the rush on the foot overbridge.
The injured were rushed to the Howrah General Hospital. And, many others were given first-aid at the station.
Also Read: Kolkata: Crude bomb blast kills 7-year-old, injures 9 in crowded market
The Chief Minister, Mamta Banerjee, has announced a compensation of Rs 5 lakh to the families of the dead. Rs 1 lakh would be given to the injured.
-PTC NEWS