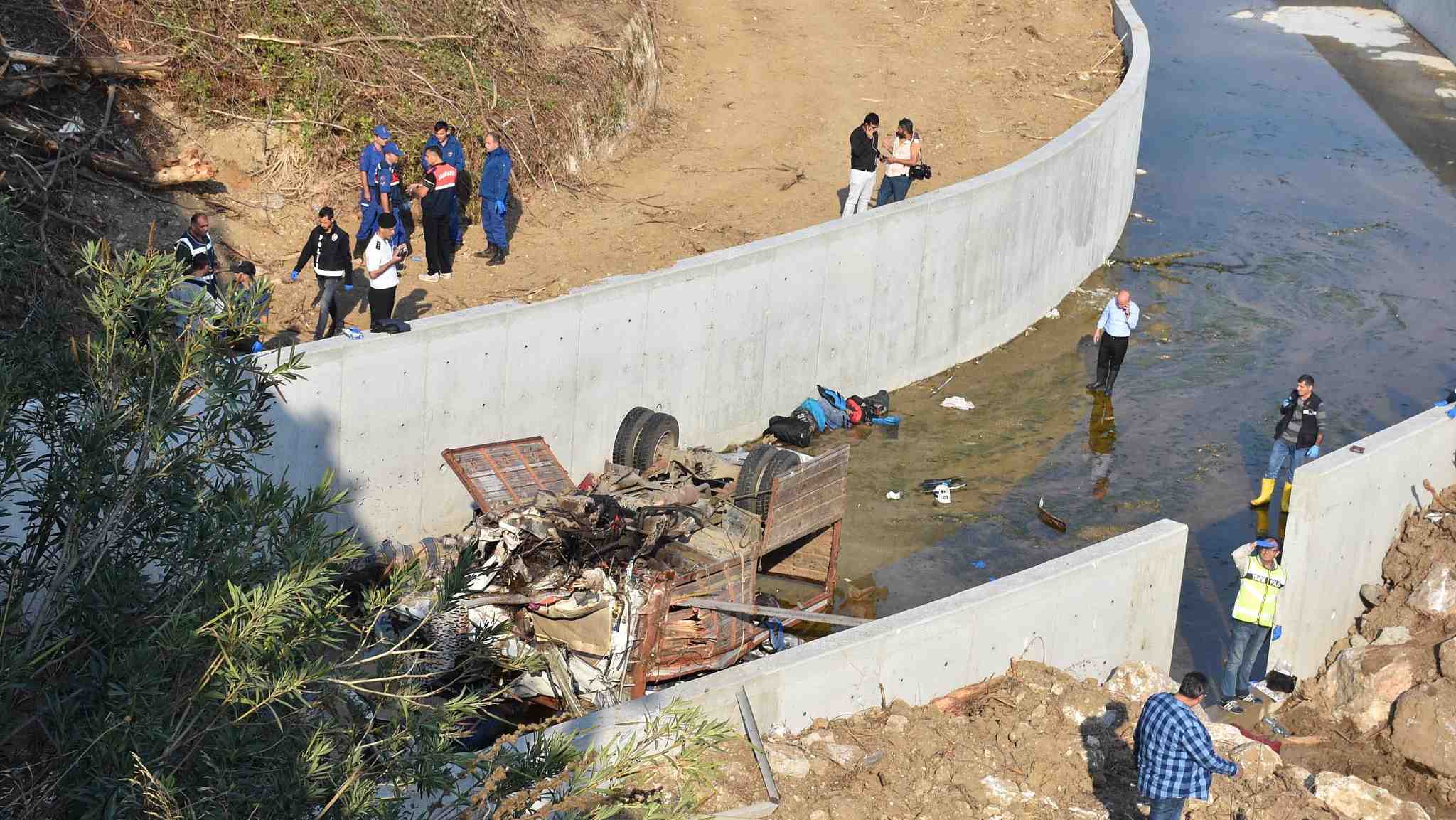 22 killed in migrant vehicle crash in Turkey
Nearly twenty-two people including children died when a truck carrying migrants crashed in the western Turkish province of Izmir on Sunday. More than 11 people have been injured badly.
The vehicle was traveling on a highway, close to Izmir Airport when it flipped over and fell into a canal, 20 meters below.
Also Read: Truck hits jeep on Uppala highway, killing five and many other injured
According to the media reports, the foreign migrants were to be transported to the Greek Island of Samos via boat by the traffickers. The nationality of the migrants has not been revealed by the sources.
The mangled wreckage of the vehicle was reduced to burned-out metal by the impact of the crash.
Also Read: 18 labourers killed, 15 hurt as truck overturns in Maharashtra
The emergency service personnel rushed to the spot to help the people in distress. The emergency workers were trying to retrieve the dead and wounded people trapped under the truck. The 11 injured people were taken to the hospitals nearby.
The truck driver lost control and crashed in the Gaziemir district at around 8 a.m.
Also Read: 90 migrants, majorly Pakistanis, feared drowned off Libyan coast
-PTC NEWS