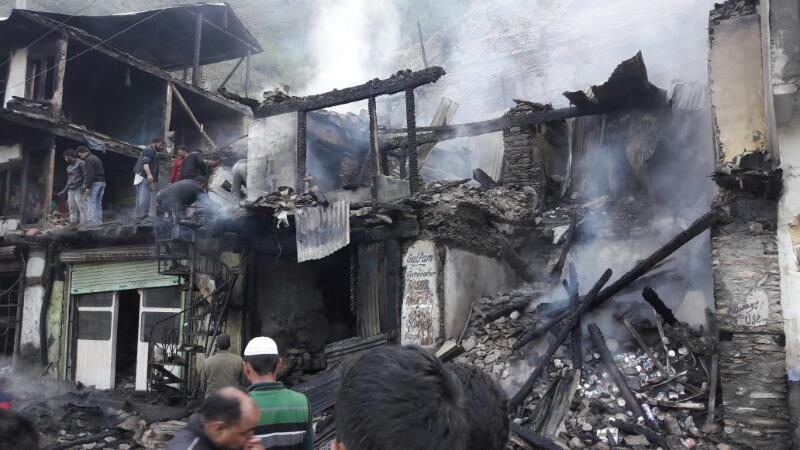 Bhaderwah (J&K): At least 26 shop, six residential structures and several vendor huts were gutted in a major fire in Jammu and Kashmir's Doda district early today.
There are no reports of anyone getting hurt in the incident.
The fire broke out in Gandoh main market, barely 500 meters from the police station, and spread quickly before sunrise to all adjoining shops and houses, which are mostly made of dry cedar and pine wood.
Local residents and police personnel swung into action and started dousing the flames.
"The fire was noticed by a patrolling team of police and the Sashastra Seema Bal at 1.45 AM.
hey raised an alarm and informed the fire department.
"The fire tenders could reached the spot at 3.30 AM as the nearest fire station is located at Thathri, 45 km from Gandoh," said Sub-Divisional Police Officer (SDPO), Gandoh, Sunny Gupta.
Meanwhile, police and paramilitary personnel along with local residents tried to control the blaze, the SDPO said.
"The fire is completely under control. 26 shops, six residential structures and several vendor shops, all belonging to local residents, were destroyed," the officer said, adding that the damage caused was being assessed.
There was no loss of life or injury caused to anyone in the incident, he said.
"Police have started an investigating into the incident and preliminary reports suggest that the fire started due to a shot circuit," SDPO said.
— PTI