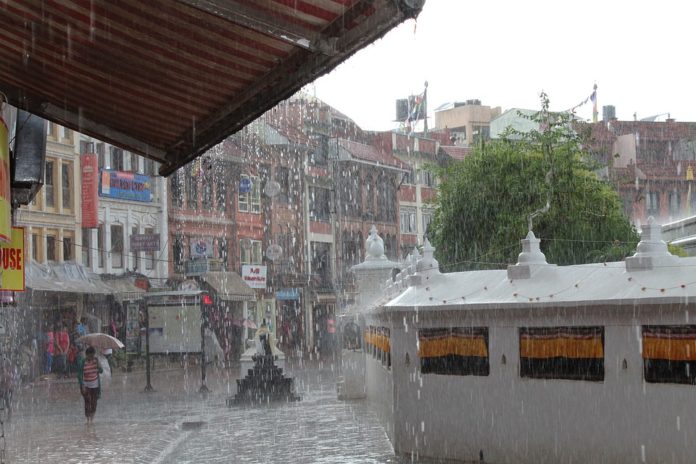 27 killed and 400 injured in Nepal rainstorms
The death toll rose to 27 after a massive rainstorm swept many places in Nepal on Sunday. Besides this, more than 400 people were injured in rainstorms in Nepal.
According to media reports, the number of casualties is expected to rise as the storm had badly hit the villages in the Bara district of Kathmandu. The security forces are on alert and two MI 17 helicopters have been kept in standby mode for deployment in case of emergency. Also, more than 100 army personnel have been deployed in the affected areas. The rescue operations are underway. The injured are being treated at the hospitals.
Also Read: Kerala floods: 1.5 lakh people in relief camps, rescue operation teams deployed
According to the National Emergency Operation Centre, the rescue operations are very difficult during the night. The roads and communication facilities have been blocked because of broken trees and polls. The night vision helicopters are on standby with the rescue teams.
Also Read: Ministers who can't operate laptops within 6 months will be sacked: Prime Minister Oli
Nepal Prime Minister KP Sharma Oli expressed his deepest condolences to the victims' families. He wrote on his official Twitter handle: "Deepest condolences to the victims' families are revealed. Keep the helicopter preparatory phase ready in order to help the needy. 'Night Vision' helicopter is ready for the preparation phase."
– PTC NEWS