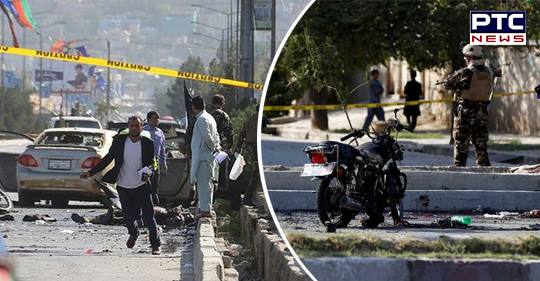 29 Afghan security men killed as anti-Taliban leader mourned
Nearly 29 Afghan security Men were killed in separate attacks in Maidan Wardak province, Afghanistan on the 17th anniversary of the killing of a prominent anti-Taliban leader.  Taliban attacked a district headquarters in west of Kabul.  During the Gun Fight, 10 police were killed, inclusive of district chief.
Then dozen of insurgents were killed in retaliatory airstrikes by the air force, and that reinforcements were being sent to the area.
In another attack, militants targeted a checkpoint in the western Herat province, killing nine security forces and wounding six others on early Sunday. These militants belong to Taliban group and nearly 10 insurgents were killed and five wounded during the ensuing gunbattle.
In the Baghlan province, Taliban fighters attacked various security check points, killing five Afghan army soldiers. A gunbattle was still going there and that reinforcements were being sent to the area.
Zabihullah Shuja, spokesman for the provincial police chief in Baghlan, said four police officers were killed in that attack. No one claimed responsibility for either attack.
Also Read: Botched suicide attack wounds 5 students in Afghan capital
-PTC NEWS