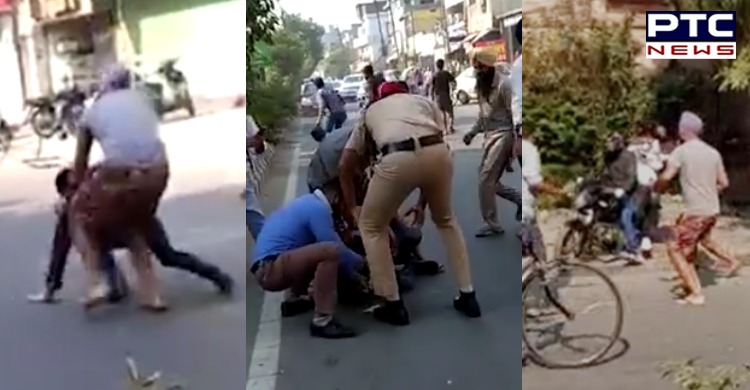 Police has caught unidentified armed robbers for attempting theft and firing at the cops in the office of Muthoot Finance at Dungri Road in Ludhiana.
Also Read | Pakistan to celebrate Guru Nanak's 551 birth anniversary from Nov 28 to 30

The incident took place at around 11 am on Friday in the office of Muthoot Finance Company located on Dugri Road in ​​Ludhiana metropolis.
Inspector Rajan Pal, SHO police station, Model Town said, "Some robbers had barged into the office of Muthoot finance and attempted robbery bid. Meanwhile police received information about it and reached there. Therefore, the accused, which had two guns with them, opened fire at the police team. After cross firing, the police have apprehended three robbers and recovered two armed weapons from their possession."
Inspector added that during firing by the robbers, a safai karmachari and another employee of the finance company have sustained bullet injuries.
Also Read | Punjab: Shaurya Chakra awardee Balwinder Singh Bhikhiwind shot dead
They tried to spread panic by firing around 10 bullets and held the staff as well as the people hostage there.
Once, the people were scared and the miscreants filled up 30 kg of gold bags, but then the robbers ran away on the bout.
They have been admitted to the hospital and are stated to be stable and out of danger. CCTV footage of Muthoot Finance and the surrounding is being investigated.
-PTC News