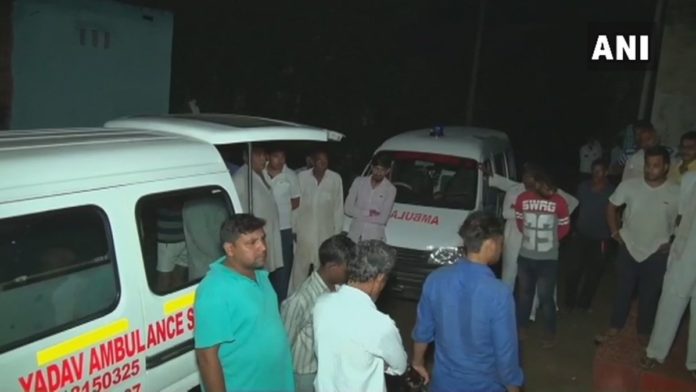 3 Members of a family, including a toddler found dead in Gurugram.
Dead bodies of four family members were found at Pataudi's Brijpura village in Gurugram under mysterious circumstances on Wednesday night.
One of them was a one-year-old toddler who was recovered alive but succumbed to her critical injuries at the hospital during treatment.
The victims have been identified as the family of Manish, who was 25 years old. A woman's body, later identified to be Manish's wife Pinki (23), was found hanging while two other bodies were found lying on the floor. All of them have been reported to having been injured by a blunt object.
Manish's mother Fulbati, 62, and daughter Charu were found lying in a pool of blood. The bodies were reportedly found when the village sarpanch came to visit the family.
He told reports that the door of their house was wide open and he went in to check if everything was alright. He found the dead bodies and immediately called on the cops.
-PTC News