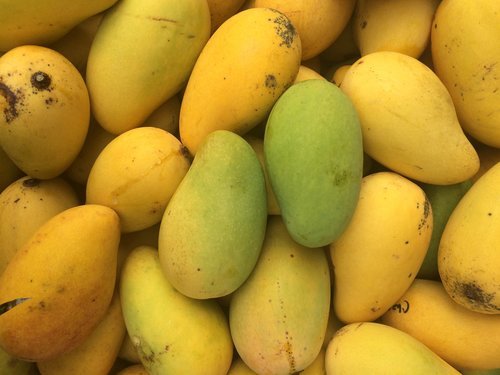 40% of mangoes are damaged due to weather conditions in North India
Mango harvest suffered damage after the thunderstorm hit parts of north India. Farmers say, 'We've suffered huge losses as 40% of mangoes are damaged, it can be only used to make pickle.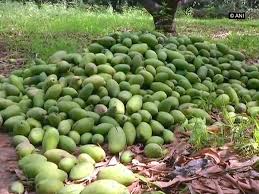 All farmers & planters are left in the lurch. Mangoes are the only source of income for us.
Thunderstorms across north-west India over the next 48-72 hours are expected, owing to several weather phenomenon and western disturbances, the Indian Metrological Department has predicted.

Met predicts thunderstorm accompanied by squall with wind speed ranging in 50-70 mph.
Uttar Pradesh, Delhi–NCR, Chandigarh, Uttarakhand, Punjab, Haryana, Jharkhand, parts of West Bengal, Assam and Meghalaya, Nagaland, Manipur, Mizoram and Tripura, Telangana, Rayalaseema, South  Interior Karnataka and Puducherry and Tamilnadu have been affected due to thunderstorm.
-PTC News