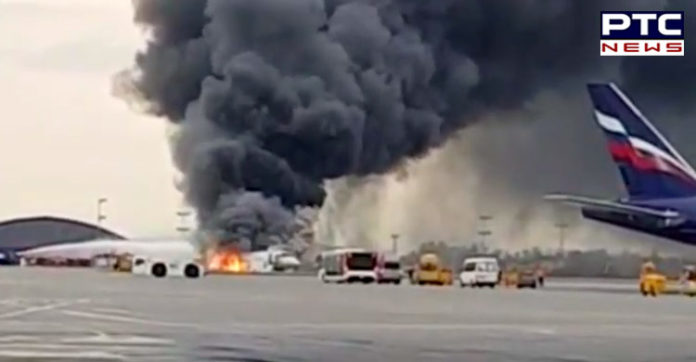 41 Killed as Russian Plane on fire made emergency landing at Moscow Airport
At least 41 people died after a Russian passenger plane on fire made an emergency landing at Moscow's busiest airport on Sunday. According to the media reports, Aeroflot's Sukhoi Superjet 100 aircraft made an emergency landing at Sheremetyevo international airport and erupted in a huge ball of fire and black smoke.
Also Read: Man attacks children with hammer-like object in Chinese primary school; 20 hurt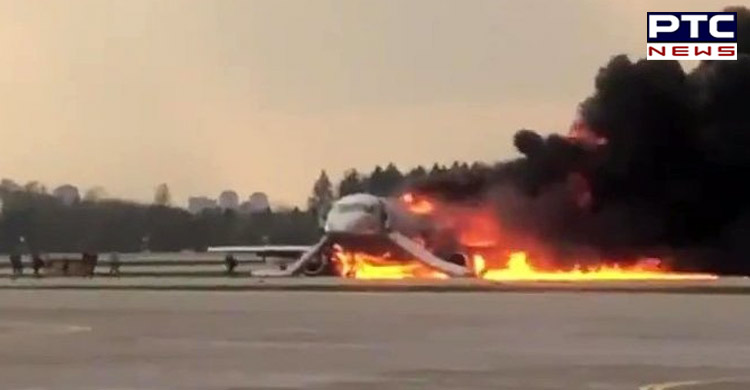 Passengers leapt onto an inflatable slide at the front and ran away from the blazing plane. There were nearly 78 people including crew on board. Out of 78, only 37 people survived. 11 people were injured and were rushed to a nearby hospital.
According to an eyewitness, she was inside the terminal when she suddenly saw a plane on fire rushing along the runway. "The blaze was devouring the plane." Fire engines had arrived quickly but could not immediately put out the blaze.
Russia's flagship carrier told the media that the plane had to return to the airport due to a technical reason. The plane engines caught fire upon landing. The fire broke out in mid-air. The plane was flying to the Northwest Russian city of Murmansk.
Also Read: Trump, Putin to hold first summit meeting in Helsinki on July 16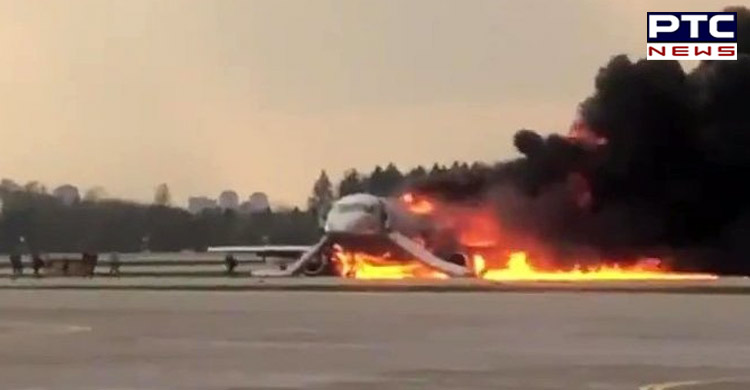 The jet reportedly managed to land on its second attempt. It hit the ground with its landing gear first and then its nose.
Investigators said they were looking into various lines of inquiry. They were not able to draw any conclusion about the cause of the accident in the early stage of their investigation.
Russian President Vladimir Putin had offered his condolences to the victims' loved ones. Prime Minister Dmitry Medvedev ordered a special committee to investigate the disaster.
Most of the casualties were believed to be from the Murmansk region. The region will go into a three-day period of mourning starting from Monday.
-PTC NEWS
Also Watch: