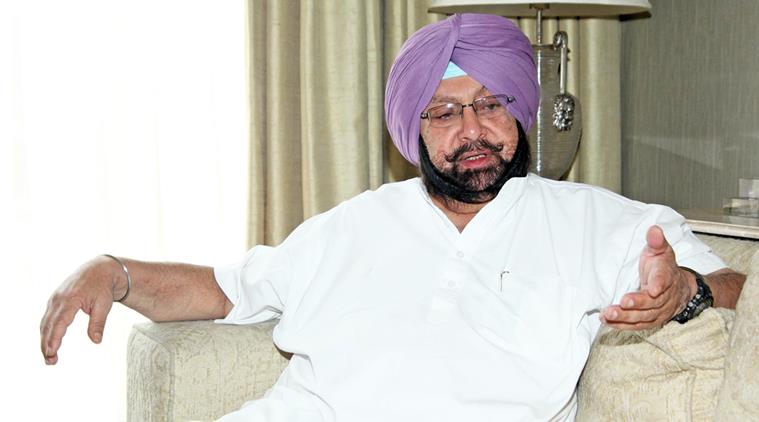 Chandigarh: Punjab Chief Minister Captain Amarinder Singh has directed the Health Department to examine the feasibility of a new drug – Epclusa, offered by US-based Gilead Sciences for treatment of Hepatitis-C patients in the state.
The chief minister has also directed the Chief Secretary to assess the success rate of the new drug through minute evaluation of the outcome of trials conducted by AIIMS and PGIMER to enable the state government to take a final decision on accepting the offer.
The directives followed a detailed presentation by Claudio Lilienfeld, Director, Government Affairs, Asia Pacific, Gilead Sciences during an interactive session at the chief minister's official residence here on Thursday.
Lilienfeld informed the Chief Minister that the drug had proved to be very successful and effective in treating critical patients of Hepatitis-C across the world. He further apprised Captain Amarinder that Epclusa drug had been successfully launched in the United States, where it had led to excellent results in curing even terminally ill Hepatitis-C patients.
The chief minister, however, made it clear that any decision on signing a MoU with Gliead Sciences for supply of the drug in Punjab would be taken only after a detailed analysis by reputed national health and research institutions like AIIMS and PGIMER.
Meanwhile, Dr. Gagandeep Singh, State Program Officer, revealed that Hepatitis-C treatment was being provided in 22 districts hospitals and 3 medical colleges in the state, with the existing staff of medical specialists, lab technicians and pharmacists being leveraged for Hepatitis-C care delivery. As a result of the rate contracts/negotiations led by the Government with pharmaceutical companies and diagnostic providers, patients in the programme have to shell out Rs. 2200-5200 depending on their condition, whereas in the private sector the patients have to incur a hefty cost of Rs. 43000-72000 for treatment spread over 12 weeks.
He also informed that till mid July this year, 31000 Hepatitis-C patients had been treated in the state with a success rate of 93%.
The meeting was attended, among others, by Media Advisor to Chief Minister Raveen Thukral, Chief Secretary Karan Avtar Singh, Principal Secretary Health Anjali Bhawra, Principal Secretary to CM Tejveer Singh, MD Punjab Health Systems Corporation Varun Roojam and Director Health Punjab Rajiv Bhalla besides Karan Dhillon from Dhillon Group.
—PTC News