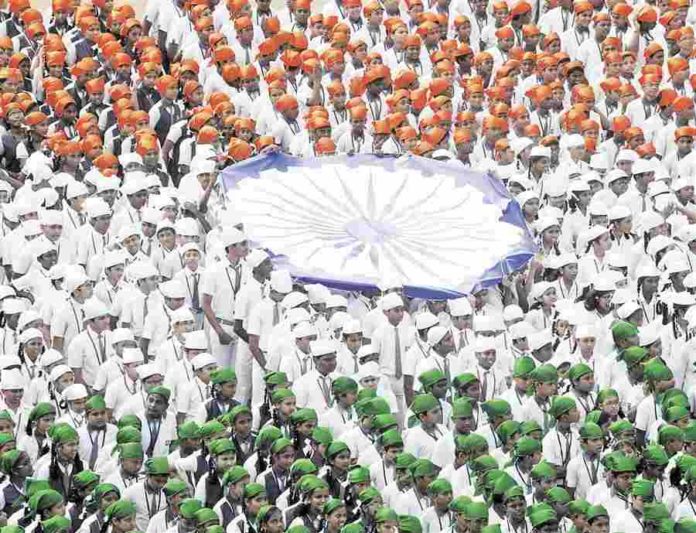 70th Republic Day celebrated in Abroad
The 70th Republic Day was celebrated by Indians living in various parts of the world with patriotic fervour on Saturday.
Russia: 
The Indian Embassy celebrated Republic Day in Moscow in Russia. The event was attended by more than 500 Indian citizens, Indian origin people and Russian Nationals. The Indian Ambassador to Russia, Venkatesh Varma, unfurled the flag, followed by National Anthem. The ambassador read out President Ram Nath Kovind's speech to the audience. Children of Embassy of Indian School in Moscow presented a cultural programme.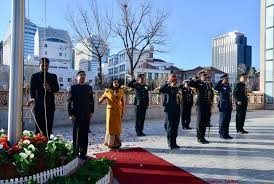 Also Read: Beijing: Explosion reported outside the United States embassy
America: 
Indian Embassy in Washington celebrated 70th Republic Day. It was attended by a huge number of Indian-Americans. Indian ambassador to the US, Harsh Vardhan Shringla, paid floral tribute to the statue of Mahatma Gandhi. He unfurled the flag, followed by National Anthem.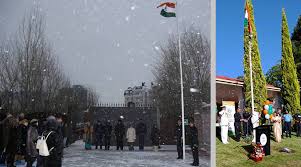 Also Read: Gentle giant will be missed: President on Atal Bihari Vajpayee
He addressed the gathering and lauded the pivotal role played by the Indian Diaspora in the US to strengthen the bond of the friendship between these two nations. He also read out the address of President Ram Nath Kovind on this occasion.
Also Read: If northeast is crown of country, Arunachal is jewel in the crown: Kovind
China: 
70th Republic Day was also celebrated in Beijing in China. A large number of Indian Diaspora attended Republic Day at the Indian Embassy. India's new Ambassador to China, Vikram Misri, unfurled Tricolor and read out the President's address.
Also Read: President Ram Nath Kovind, PM Modi greet nation on Christmas
DUBAI: 
A large number of expats from across UAE celebrated Republic Day at the Consulate General of India in Dubai. The Counsel General of India in Dubai, Vipul, hoisted the national flag. The visitors and expats sang patriotic songs.  After the flag-hoisting ceremony, the Counsel General greeted people gathered at the event and read out the President's address to the nation.
Also Read: Global leaders including Putin condole Vajpayee's death
-PTC News