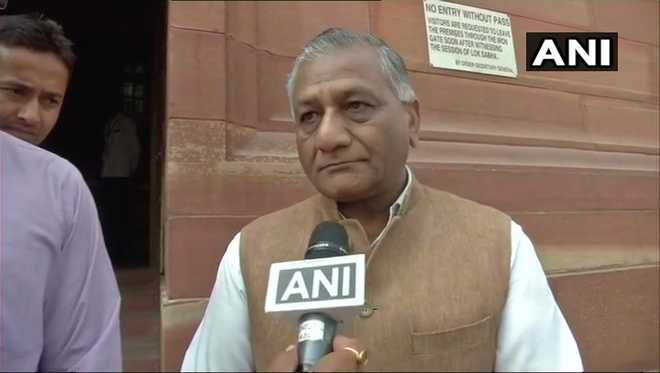 It is likely to take 8-10 days to bring back bodies of 39 Indians from Iraq
It may take 8 to 10 days to bring back the bodies of 39 Indians killed in Iraq as there will be legal processes involved, said Minister of State for External Affairs V K Singh on Tuesday.
His comments came soon after External Affairs Minister Sushma Swaraj told Parliament that the 39 Indians abducted by ISIS in Mosul in Iraq were dead. 
"There will be legal processes. We are waiting for information from there (Iraq). It may take 8-10 days (to bring back the bodies)," Singh said. 
Singh, who had visited Iraq several times to find out the details of the Indians abducted in 2014, also took a pot shot at opposition parties for targeting Swaraj on the issue.
"The external affairs minister had said that they (the Indians) will not be declared dead without proof and she kept her words. Opposition takes things in a different way. You have seen it in Lok Sabha," he said.
"Sushmaji had made a statement in Parliament that the day the government gets concrete proof of their death or being alive, the Parliament will be informed," said Singh.     
 "We knocked every door thinking some of them may have escaped. May be they have gone somewhere. Considering the war-like situation there, the possibility of their being alive was less," he said.
-PTC News