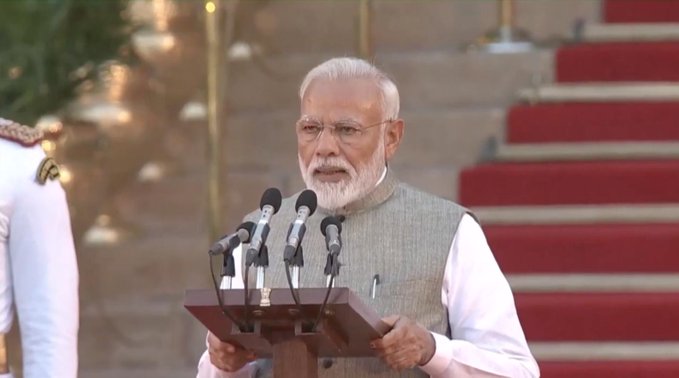 Prime Minister Narendra Modi sent out clear signals that Uttar Pradesh is an important state for the saffron brigade after 8 ministers from the state were administered oath of secrecy as union ministers on Thursday.
While Prime Minister Narendra Modi is an MP from Varanasi, Lucknow MP Rajnath Singh and Amethi MP Smriti Irani are the ministers from Uttar Pradesh. Other ministers from Uttar Pradesh include Mahendra Nath Pandey (Chandauli), Sadhvi Niranjan Jyoti (Fatehpur), Gen (retd) VK Singh (Ghaziabad), Santosh Gangwar (Bareilly), Sanjeev Balyan (Muzaffarnagar) and Hardeep Puri, who is a Rajya Sabha member from UP.
However, there are other members of parliament from Uttar Pradesh who could not make it to the Modi government. They are Maneka Gandhi, who is likely to become the pro-tem speaker of Lok Sabha, Mahesh Sharma, Shiv Pratap Shukla and Satyapal Singh.