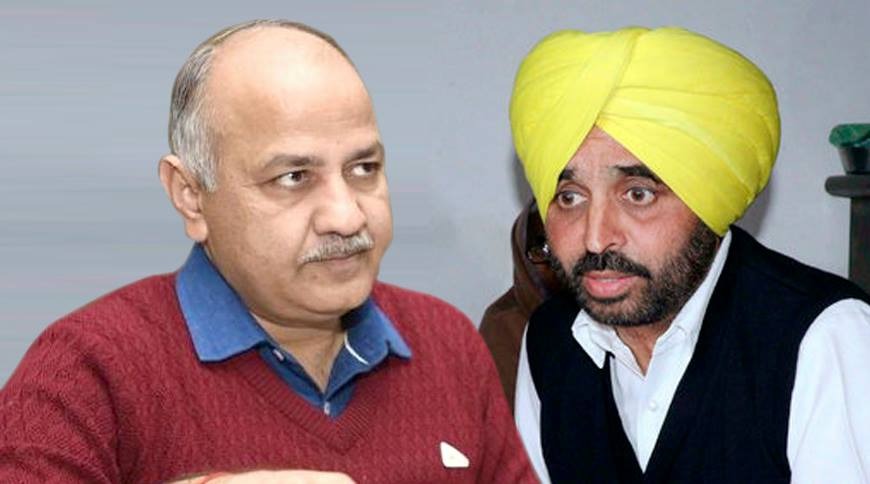 Several MLAs of the Aam Aadmi Party (AAP) have asked party's Punjab affairs in-charge Manish Sisodia to remove Bhagwant Mann from the post of state convener.
At least four MLAs confirmed that they individually raised the issue of removal of Bhagwant Mann with Sisodia.
"Most of us agree that Mann is not accessible even to the party MLAs," said a legislator from Malwa.
Sisodia was told that under Mann's leadership, the organization structure at the grass-roots level had become non-existent, one of the MLAs said.
After getting the feedback, the sources said, Sisodia asked the MLAs about the suitable leader who could replace Mann.
"Sisodia's agenda was that how the party should raise public issues and plan for the 2019 Lok Sabha elections. He was here to get a real picture of the ground situation. The meeting was not about any individual. I can't comment on what others had conveyed to him," said Aman Arora, party MLA from Sunam and state co-convener.
"I have had meetings with Sisodia even during the Parliament session. We had long discussions regarding our preparation for the Lok Sabha as well as local bodies' elections, but there was no talk of any resentment among the state MLAs," Maan said.
He said he had been addressing rallies in constituencies of several MLAs in Malwa region, but none of them had any such complaint against me.
-PTC News