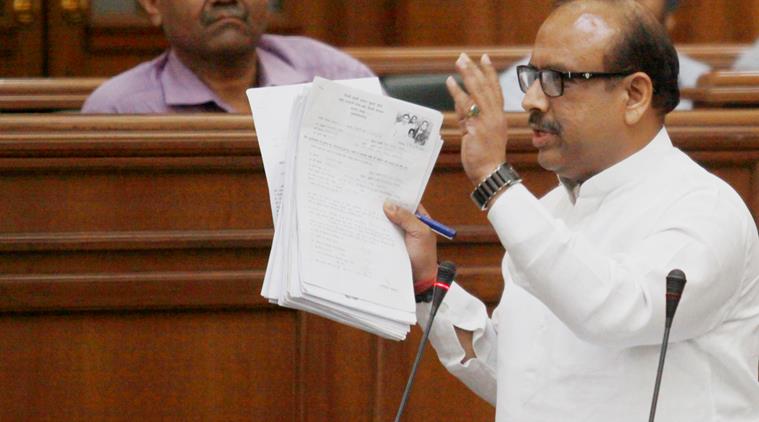 New Delhi, Jan 16- Leader of Opposition in the Delhi Assembly Vijender Gupta tuesday alleged that the AAP government had "failed" to utilise the Environmental Compensation Charge (ECC) to bring down pollution levels in the city.
Speaking on the issue under Rule 280 in the House, Gupta alleged that the government collected Rs 1250 crore as ECC in the last two years but "failed" to utilise the funds.
ECC is being levied on commercial vehicles entering Delhi since November 2015, based on an order by the Supreme Court, the BJP leader said.
"It (government) has committed contempt of orders issued by the Supreme Court by not using the collected Environmental Compensation Charge (ECC)," Gupta alleged.
He blamed the AAP government for the "poisonous air" in the city.
According to the leader of opposition, ECC of Rs 1,400 for loaded, and Rs 700 for unloaded light commercial vehicles, Rs 2,600 for loaded heavy commercial vehicles and Rs 1,300 for unloaded ones was to be collected on entering Delhi.
"The Arvind Kejriwal-led government has collected about Rs 1250 crore during last two years as ECC but spent a negligible amount to reduce pollution...
"11,000 buses are required for public transport, but surprisingly Delhi government has failed to purchase even a single new bus during last three years," Gupta alleged. PTI