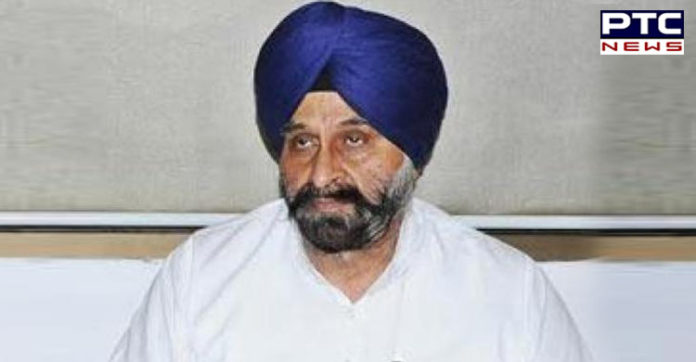 Chandigarh: The Shiromani Akali Dal (SAD) on Thursday said active patronage extended to gangsters and Congress goons by senior Congress functionaries and ministers had endangered the peace in Punjab and demanded that the centre intervene to set things right.
In a statement here, former minister Maheshinder Singh Grewal said gangsters and Congress goons did not have any fear of the law and that was why they were indulging in shoot outs in broad day light and settling scores with each other as well as their political rivals with impunity. "The State police have abdicated its responsibility and are unable to maintain law and order posing a grave threat to civil society".
Mr Grewal said seeing the circumstances in the State with gang wars as well as intra party murders between Congress gangs becoming a norm, it was a fit case for the centre to step in and ensure rule of law prevailed in the State. "The SAD urges the Home ministry to summon the State chief secretary and Police chief to ask why they have failed in their duty to maintain law and order. Simultaneously the centre should dispatch appropriate security forces to instill confidence in law abiding citizens who were passing through hell with gangsters ruling the roost and indulging in extortions and contract killings at will".
The Akali leader while pointing out recent incidents which had happened only in the last two days said two groups of Youth Congress activists resorted to indiscriminate firing in Ludhiana yesterday in the presence of the police.
"The cops remained mute spectators even as Cong men shot and injured each other. He said in another case two persons were gunned down by a rival at a marriage resort in Doraha without any fear of the law. Mr Grewal said in yet another case a lady teacher was filled at Kharar in broad day light. He said the last one week had witnessed a number of gang killings with gangsters from inside jail premises executing the killings of their rivals in Malerkotla and Malout. "There is also the case of notorious gangster Jaggu Bhagwanpuria, who is being patronized by Jails Minister Sukhjinder Randhawa, being behind the murder of former Akali Sarpanch Dalbir Singh in Dera Baba Nanak constituency", he added.
UK: Sikh community unveils statue to honour Sikh soldiers martyred in World War
Mr Grewal said the manner in which the law and order had deteriorated in Punjab could harm national security. He said since Punjab was a border State, any breakdown in the law and order as had happened presently would give a fillip to anti-national elements to strike at will. "Emergent steps are needed to ensure peace in Punjab or there is a real danger of history repeating itself and Punjab slipping back into an area of darkness", he added.
-PTC News