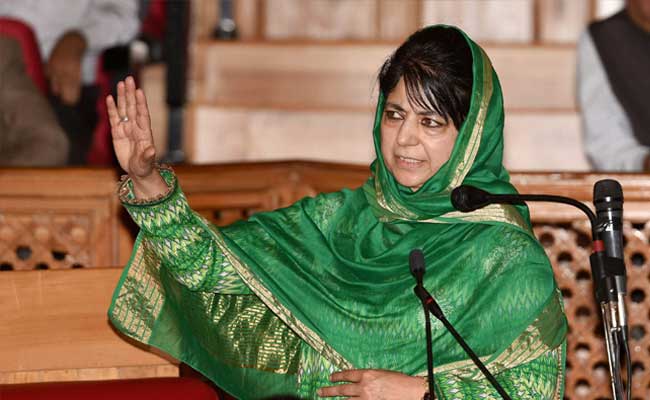 Jammu: Ruling party candidate Tasaduq Mufti, who is the brother of Chief Minister Mehbooba Mufti, has called on the Election Commission to postpone the Anantnag bypolls slated for April 12th.
Addressing a press conference on Monday, Tasaduq said the PDP has sent a request to the Election Commission seeking postponement of the polls.
The development comes in the wake of the Valley being on lockdown following the death of eight civilians in clashes with security forces.
Tasaduq asserted that the current turbulent situation is not conducive for polls.
Reacting to his statement, former chief minister Omar Abdullah said that if the polls are postponed then Mehbooba must resign and the Governor must take charge.
Meanwhile, Government schools designated as polling booths ahead of the Anantnag by-polls are under attack in Jammu and Kashmir, as miscreants having been setting them on fire in a clear attempt to obstruct the upcoming polls.
Security remains tight and the Valley has been turned into a fortress. Booths have been provided maximum security, with hundreds of troopers deployed at colleges and schools where voting will be held.
Following the escalation of violence on Sunday, internet services have suspended in entire Kashmir Valley till Anantnag by-polls on April 12.
Apart from this, all Kashmir University exams scheduled to be held up-to the Anatanag by-polls have been postponed.
New dates for the same will be notified separately. Meanwhile, with another civilian succumbing to injuries, the death toll in the brutal Budgam clashes has gone up to seven.
The civilians were killed during clashes with security forces in various areas of central Kashmir's Budgam district.
The Srinagar Parliamentary constituency witnessed lowest voter turnout for the by-polls in the wake of the clashes.
— ANI