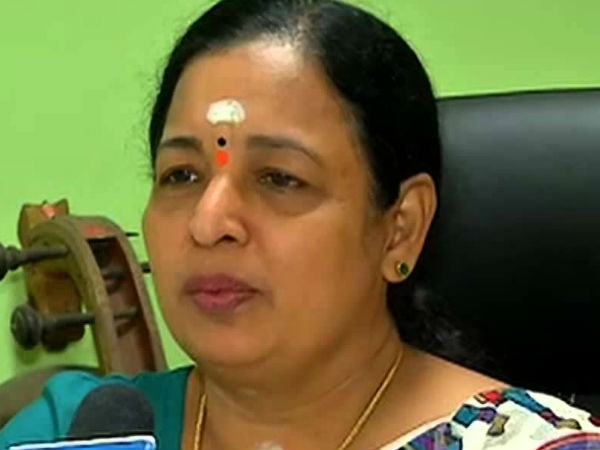 Chennai: AIADMK (Amma) spokesperson C R Saraswathi today alleged that she and her supporters were attacked by the rival O Panneerselvam camp while campaigning in the R K Nagar constituency, where bypoll is to be held on April 12.
The rival faction, however, has denied the charge.
Saraswathi said she was scheduled to address a roadside meeting atop a four-wheeler last evening when members of the rival AIADMK (Puratchi Thalaivi Amma), including former chief minister O Panneerselvam and their candidate E Madhusudhanan, were passing through after canvassing for votes.
"I switched off the microphone and waited for them to cross but suddenly some of their supporters started abusing us and demanded that our vehicle be removed from the place," she told PTI.
"We had sought police permission for the meeting, therefore, we remained calm when suddenly some of them started hurling footwear, stones and bottles at us," she said.
Three of my supporters sustained injury in the incident, she claimed.
However, the Panneerselvam camp denied the allegations and said a footwear and tomato were hurled at her from nearby houses and not "from the ground level."
'Aspire' K Swaminathan, Panneerselvam camp's Media Coordinator said, "The campaign team comprising the former chief minister and Madhusudhanan wanted to take a right turn, so a request was made to the rival camp to make way.
"She (Saraswathi) suddenly started shouting but Panneerselvam asked us to remain calm. Suddely, a slipper was hurled at her from somewhere even as someone else threw a tomato at her," he said.
Denying the role of Panneerselvam's supporters in the incident, Swaminathan claimed that the attacks did not emanate "from the ground level," but from nearby houses.
"At no point will our leadership get into such activities. This incident is a manifestation of people's anger at her leadership," he said.
Police said they have not received any complaint on the matter and declined to divulge further details.
The All India Anna Dravida Munnetra Kazhagam (AIADMK) suffered a vertical split on February 7 after then chief minister Panneerselvam revolted against jailed party chief V K Sasikala, alleging he had been forced to make way for her elevation to the state's top post.
Later, some MLAs and MPs from AIADMK also switched to his side.
Both factions have fielded candidates for the R K Nagar bypoll, necessitated by the demise of sitting MLA and former chief minister J Jayalalithaa.
The Election Commission has barred the factions from using the name AIADMK and its 'two leaves' symbol.
The Sasikala faction has opted for the name AIADMK (Amma) and has fielded Sasikala's nephew and former MP, T T V Dhinakaran. He is contesting on 'hat' symbol.
Madhusudhanan, a party veteran, is seeking votes for 'electric pole' symbol.
— PTI