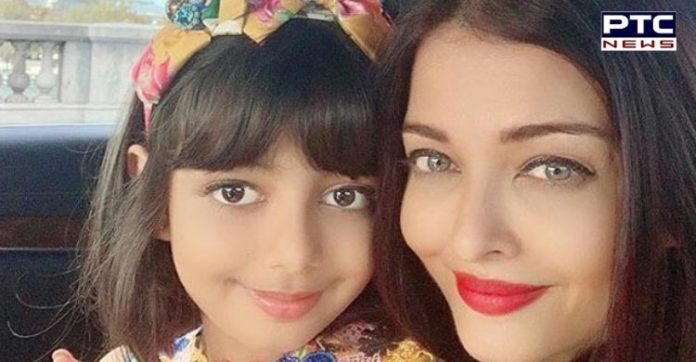 Bollywood megastar Amitabh Bachchan on Monday expressed joy and relief after his daughter-in-law, actress Aishwarya Rai Bachchan, and grand-daughter Aaradhya tested negative for coronavirus. Both Aishwarya and Aaradhya got discharged from Nanavati hospital.

Amitabh Bachchan took to Twitter and wrote: "T-3607 – Apni chhoti bitiya aur bahurani ko aspatal se mukti milne par, main rok na paaya apne aansoo. Prabhu teri kripa apaar, aprampaar (could not stop my tears after my little grand-daughter and daughter-in-law got discharged from hospital. O lord, the mercy is infinite)."

Meanwhile, Big B also shared how Aaradhya asked him not to cry and assured him that he will be discharged soon.
While expressing his thoughts in his blog, Amitabh Bachchan wrote, "… they go home the little one and Bahurani .. and the tears flow out .. the little one embraces and tells me not to cry .. you'll be home soon' she assures .. I must believe her …"
Talking about trolls, he wrote: "Hey Mr. Anonymous .. you do not even write your Father's name,.. because you do not know who Fathered you .. there are only two things that can happen .. either I shall die or either I shall live .. if I die you won't get to write your diatribe anymore, by weathering your remark on a celebrity name .. pity .. for, the reason of your writing to be noticed was, because you took a swipe at Amitabh Bachchan .. that shall no longer exist .. !!"
-PTC News