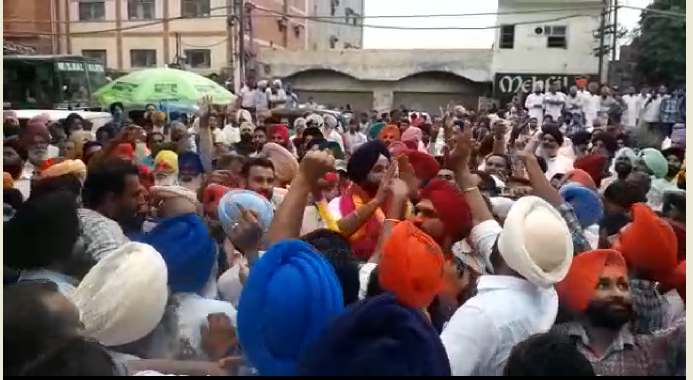 Akali Dal wins 28 seats out of 32 in Majitha Block Samiti
Panchayat Samiti results in Punjab:
Congress has won 31 block samiti seats, Akali Dal won 4. Counting underway in other blocks
*Amritsar: Panchayat Samitis: Results declared 16: Congress 12, SAD 4
*Patiala: Panchayat Samitis: Congress 91, SAD 7, BJP 1
*Bathinda: Panchyat Samitis: Results declared 10: Congress 7, SAD 2, Ind 1
*Ludhiana: Zila Parishad trends: Congress 22
*Ludhiana: Panchayat Samiti trends: Congress 89, SAD 24, AAP 1, Independent 2
*Congress wins 12 of 22 zones in panchayat samitis of Nawanshahr
*Akalis suffer massive defeat on home turf of Muktsar as the Congress wins 10 of the 13 Zila Parishad zones
The counting of votes for rural elections in Punjab is underway, and the Congress appears strong as trends emerge from all seats. The polling was conducted on Wednesday. A voter turnout of 58.1 per cent was recorded in the polls for 22 Zila Parishads and 150 panchayat samitis.
The main contenders in the elections are - Congress, Shiromani Akali Dal (SAD) and Aam Aadmi Party (AAP). A total of 354 zila parishad and 2,900 panchayat samiti members are in the fray.
As many as 17,268 polling booths were set up, 35 observers were appointed and nearly 50,000 police personnel were deployed to conduct the polls peacefully.