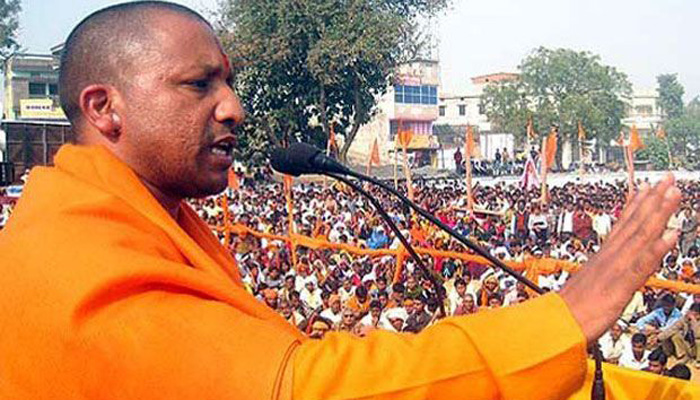 Darbhanga: Uttar Pradesh Chief Minister Yogi Adityanath on Thursday took a dig at the JD (U)-RJD alliance Government in Bihar and said that soon his government will oust the 'bizarre' combination dispensation.
While addressing a gathering here, Adityanath said, "Nature will not accept this mismatch alliance. A cleanliness drive will be conducted to oust this alliance."
Quoting poet Rahim, Adityanath said, " Whenever I see duo Nitish ji and Lalu ji, it feels like "keh Rahim kaise nibhey,Ber Ker ka sang."
Adityanath further took a dig at the Bihar Government over the silence it had maintained on triple talaq.
The Uttar Pradesh Chief Minister also asserted that he will ensure that there will be a Bharatiya Janata Party (BJP) Government in Bihar in 2020.
Adityanath's visit to Bihar comes even as the BJP wants to showcase the achievements of the Narendra Modi-led Government over the past three years in the state.
According to reports, after the debacle BJP faced in the 2015 Bihar assembly polls, BJP president Amit Shah has decided to use Adityanath as the new Hinduvta champion to challenge and counter the Lalu-Nitish alliance.
—ANI News