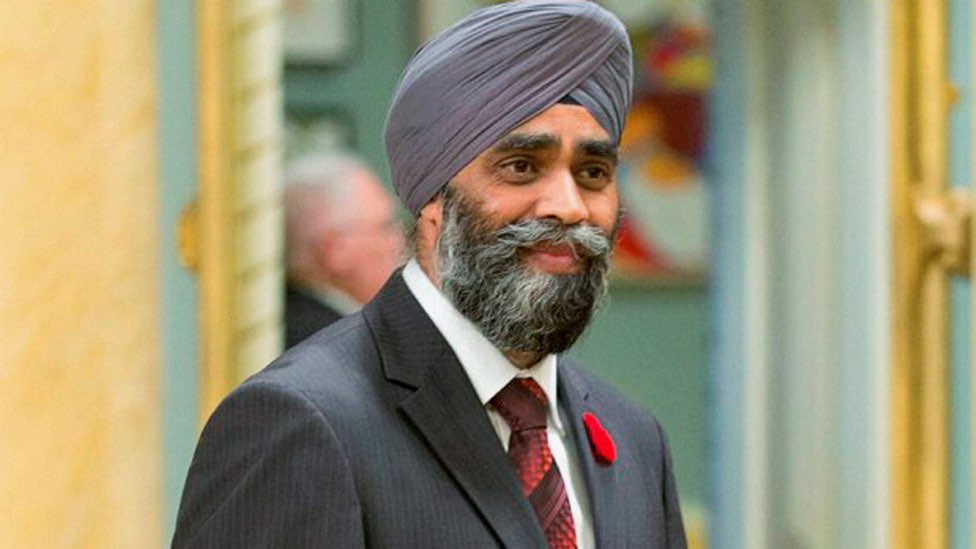 Chandigarh: The Shiromani Akali Dal (SAD) today said it was clear from Punjab chief minister Capt Amarinder Singh's recent uttering that he was executing a direct order from the Gandhi family to discredit Canadian Defence minister Harjit Singh Sajjan as well as all Punjabi representatives in the Canadian parliament after the Ontario legislature passed a resolution terming the 1984 anti-Sikh massacre as Genocide.
In a Statement here, Senior leaders and Mps Sukhdev Singh Dhindsa, Balwinder Singh Bhundur and Prem Singh Chandumajra said the Gandhi family hand in the sordid humiliation of Mr Sajjan could be gauged from the fact that it had most to lose from the 1984 mass murder incidents being termed as genocide.
"Everyone knows that former Prime Minister Rajiv Gandhi instigated the violence after the assassination of his mother and then PM Indira Gandhi by stating the earth would shake when a big tree falls. The Gandhi family has tried to downplay this detestable legacy but now faces the prospect of being exposed worldwide with other countries and parliaments also likely to accept the '84 violence as genocide. It is for this reason that the Gandhi family has directed Amarinder to strike out against Punjabi origin representatives in Ontario's legislature who were instrumental in getting this resolution passed. Terming these representatives as Khalistanis is a diversionary tactic to take away attention from the fact that People would now question the direct role of the Gandhi family in this genocide" the MPs added.
The SAD leaders also did some plain speak with Amarinder. "Instead of telling all sections of Punjabis who have roundly condemned you for your churlish behavior it is best if you give a clear answer. Please tell the Sikh community whether the 1985 violence was genocide or not? Your answer will be self- explanatory and tell whether you are with the Sikh community or a stooge of the Gandhi family.
The Akali mps also urged Capt Amarinder Singh to introspect on this statements and actions. "You are not the scion of a former Maharaja now who can get piqued at personal insults. You are the chief minister of Punjab and represent the State in the Punjabi diaspora also. How can you equate Mr Sajjan's visit with revival of terrorism in Punjab. In fact it is you who is guilty of having a hand in the revival of the Khalistan movement in Canada. You shared the stage with Khalistanis at the Dixcy gurdwara during your earlier tenure as chief minister of Punjab. What moral ground do you have of lecturing others on terrorism?" Mr Chandumajra asked.
The SAD leaders also asked Amarinder to correct himself even now in the interest of Punjabi and Punjabis worldwide. Don't get swayed by trappings of self- grandeur. Remember you are a Sikh and Punjabi first and chief minister later. You cannot publically humiliate a visiting Sikh dignitary of Punjabi origin so wantonly and then claim you alone are right and everyone else is wrong. Let bygones be bygones. Welcome Mr Sajjan wholeheartedly and give him the respect he deserves", they added.