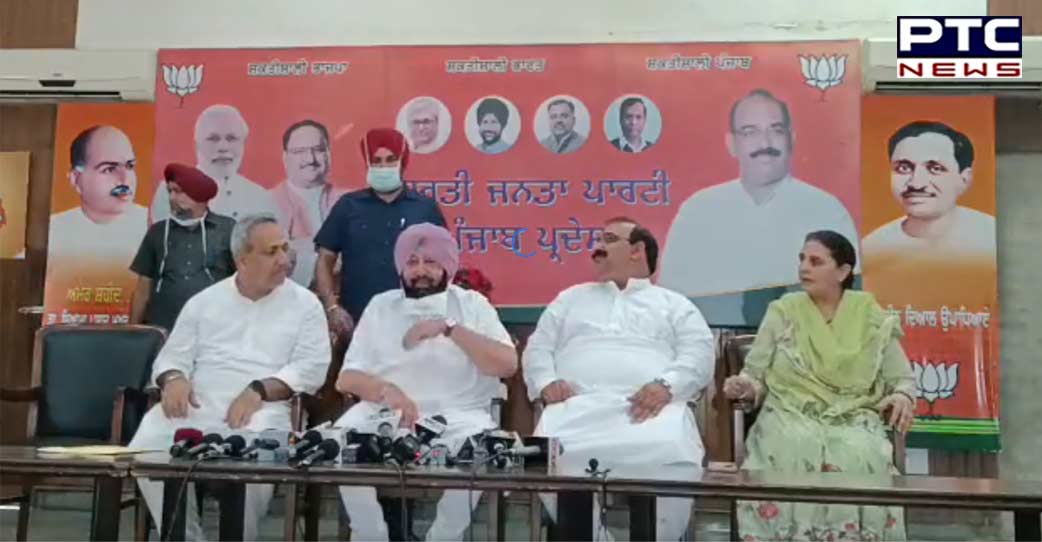 Chandigarh, October 1: Days after Captain Amarinder Singh merged his Punjab Lok Congress with BJP, many other leaders from the former Punjab CM's party and Patiala joined the saffron party on Saturday.

Notably, Patiala Mayor Sanjeev Sharma Bittu and 27 councillors joined BJP Punjab in the presence of BJP Punjab chief Ashwani Sharma and the former CM. The district presidents of the PLC and the candidates for the 2022 assembly polls also joined the BJP during the day.
Captain Amarinder Singh welcomed his colleagues into BJP and said that it is "our responsibility to save Punjab and protect the interests of its people."
Punjab BJP head Ashwini Sharma was also present on this occasion.
Speaking at the occasion, Amarinder Singh slammed the Bhagwant Mann-led AAP government in Punjab, claiming that the state's law and order situation has deteriorated in recent months.
Also Read | PUC certificate must to buy petrol, diesel in Delhi from Oct 25
"It is the government's responsibility to keep the state in order. Terrorism has previously wreaked havoc on Punjab, and the people of Punjab do not want such a situation to recur."
The former Punjab Chief Minister further said that "everyone knows that Pakistan is spreading terrorism in Punjab."
"Every day, drones are sent from Pakistan. Drones used to come even while I was the CM, but I took action on the matter. However, more drones are now entering Punjab to smuggle weapons and drugs. It is dangerous to the state," he added.
Also Read | Delhi HC dismisses Satyender Jain's plea challenging transfer of money laundering case
-PTC News