Ahead of 5 Rafale jets arrival, the security has been beefed up around the Ambala Air Force Station in Haryana. The fighter jets aircraft, which flew from France on Monday, is expected to arrive in India by Wednesday.

Meanwhile, the Ambala district administration on Monday imposed Section 144 around the airbase with immediate effect. The administration has also banned any kind of photography in view of the arrival of Rafale fighter jets.

Also, the gathering of more than four people has been prohibited. The administration has also announced that any kind of drone activity within 3-km of the Ambala Air Force Station has been strictly prohibited until further orders.
Likewise, it has also warned that if any drone is caught flying in the 'no-drone zone' area a strict action would be taken against the violators.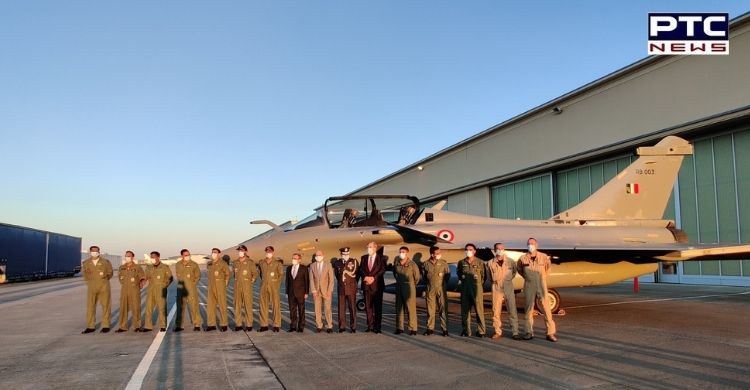 The first batch of 5 Rafale jets took off from France on Monday. It made its first stopover at a French airbase in the United Arab Emirates (UAE) where the jets were refueled. Now, the next stopover would be near Greece or Israel and then proceed towards Ambala and reach by Wednesday morning.
Also Read | 40-year-old man arrested for raping 8-year-old girl in Delhi
The delivery was earlier supposed to have been done by May end but it was postponed by in the wake of coronavirus situation in both India and France.
-PTC News