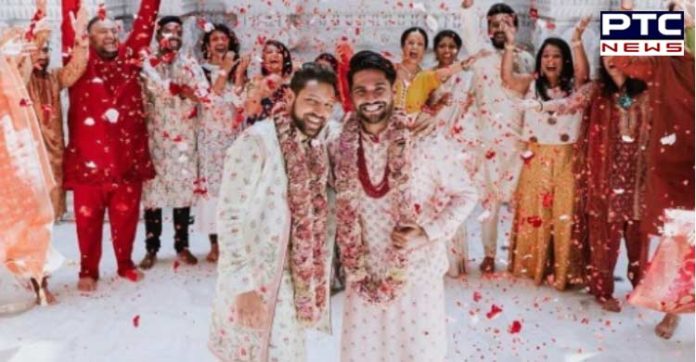 Washington: Two Indian-origin young men married each other in a New Jersey City in the United States. The two young got married at Swaminarayan Temple in New Jersey. The couple has been identified as Amit and Aditya. Since marriage, the couple is getting a lot of congratulations on social media and their pictures has outraged the Internet.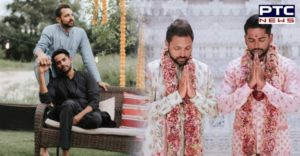 Reportedly, Amit and Aditya met at a bar, where they became friends. Afterward, their friendship turned into love and the duo got married followed by the three-year relationship. Amit and Aditya said in an interview about their relationship. They said when they were dating each other they had no idea that they would get married.
Also Read: Adults can live together without marriage but Twitter can't handle it
Later, they talked to their parents and expressed their desire to get married. Amit and Aditya have both hitched together via the Indian Hindu tradition of marriage. Also, they did a pre-wedding photoshoot before their wedding. Likewise, the Mehndi-Haldi party was organized by Amit and Aditya. According to Amit, Aditya is a creative man and he is very fond of painting and arts.
-PTC News