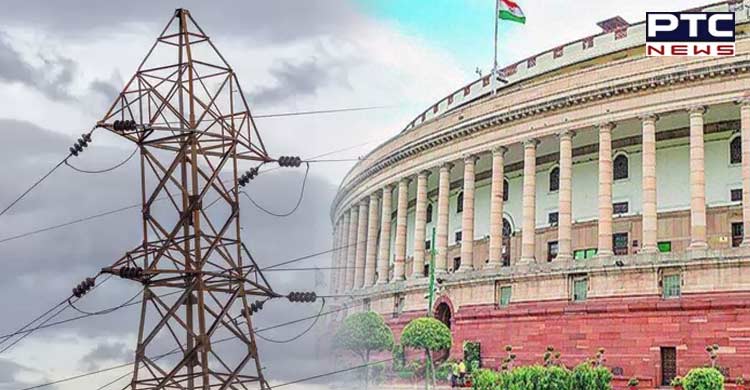 New Delhi, August 8: Despite objections from farmers and power officials, the Cabinet introduced the Electricity Amendment Bill in Parliament on Monday.

The Bill calls for significant reforms in the power distribution sector by promoting competition, enhancing payment security, and giving regulatory commissions more power.
Notably, the Electricity Amendment Bill was cleared by the Union Cabinet last Wednesday.
The Electricity (Amendment) Bill is likely to open up retail power distribution to competition and would let state electricity regulatory commissions promptly alter tariffs.
However, farmers' organisations had warned the Union Government to not introduce and pass the Electricity (Amendment) Bill 2022 during the Monsoon session of Parliament.
For the unversed, the withdrawal of this Bill was one of the key demands of the year-long farmers' protest. The Union Government, on December 9, 2021, had given a written assurance to the Samyukt Kisan Morcha which read, "On the provisions in the Electricity Bill which affect farmers, there will first be a discussion with all stakeholders/Samyukta Kisan Morcha. Only after the discussion with the Morcha will the Bill be placed before Parliament."
However, no such discussion took place in the last eight months. The SKM has deemed the Centre's move as a stark betrayal of the Union Government's own written assurances.
Also Read | Rajasthan: Stampede at Khatu Shyam temple kills three; CM offers condolences
According to farm organisations, if the Bill is passed, the government will make significant profits by increasing electricity prices for farmers and the general public.
"Cross subsidy will end. Free/ cheap electricity to farmers will end. The cost of production for farmers will further rise. Domestic rates of power will rise tremendously in both rural and urban areas. Jobs of electricity employees and engineers will be adversely affected," SKM had said.
Moreover, power engineers and workers have been opposing the Bill. If the bill is introduced in Parliament, the electricity department's employees have stated they will protest on August 8.
The National Coordination Committee of Electricity Employees and Engineers (NCCOEEE) decided that electricity employees would continue to demonstrate on August 10 in all district offices around the country.
Also Read | Punjab mulls merger of Punsup with Pungrain
-PTC News