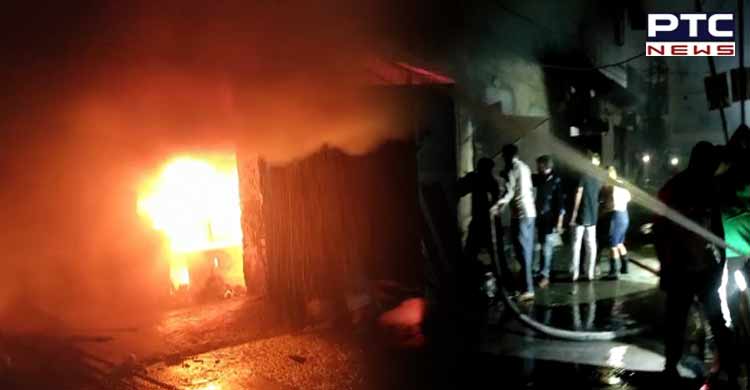 Amritsar: A sudden fire broke out in an electronics warehouse in Amritsar on Thursday. After about 3 hours of effort, the fire was brought under control.

Also Read| HC relief for Daler Mehndi as Punjabi singer gets bail in human trafficking case
According to the information received, the fire broke out in a warehouse behind an electronics showroom in Putlighar near Gwalmandi in Amritsar. The fire broke out in the warehouse around 10 am. As soon as the fire was reported, the people in the vicinity informed the fire brigade, but when the vehicles did not arrive even after half an hour, the Seva Samiti Fire Brigade was contacted. After which the fire brigade reached the spot and started efforts to control the fire.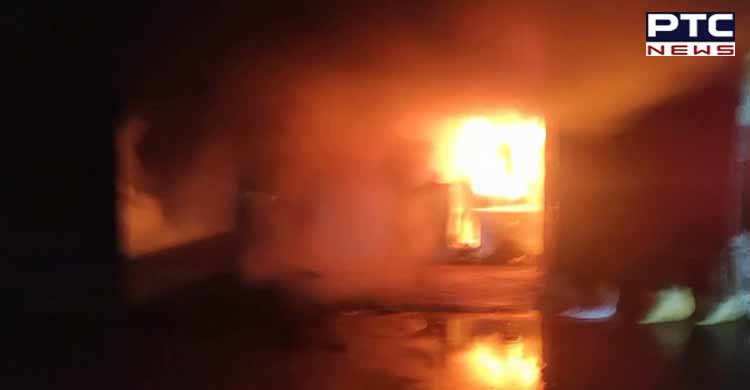 The fire brigade personnel who controlled the fire said that it was difficult due to the presence of electronic equipments inside. Quite flammable appliances like refrigerators, LEDs, washing machines,etc were on fire inside the showroom.
Varun Sareen said that the fire brigade was called as soon as the fire broke out. The vehicle did not arrive from the fire station located 5 minutes away. After which he called a fire brigade official but who further advised him to call someone else instead of fulfilling his responsibility.
Also Read| Pro-Khalistan graffiti on Swaminarayan temple in Toronto; India condemns incident
–PTC News