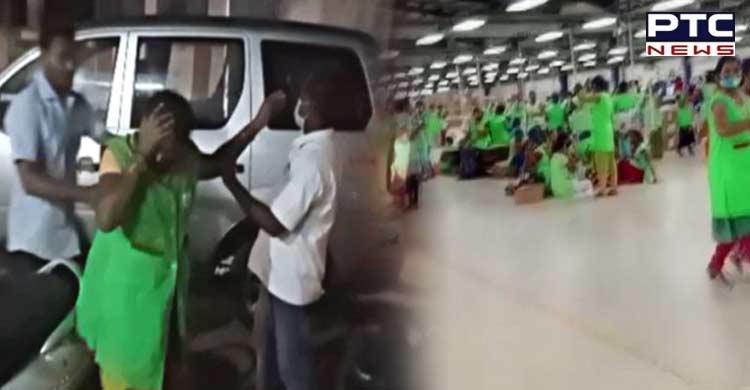 Anakapalle (Andhra Pradesh), August 3: The Andhra Pradesh government on Wednesday ordered a high-level investigation into the gas leak in a garment factory that left more than a hundred workers hospitalised in the Anakapalle district.

Andhra Pradesh Industries Minister Gudivada Amarnath announced the decision to conduct the investigation and stated that the company will remain closed until the leakage investigation is finished. He noted that this was the second instance of gas leakage in two months. Following the factory tragedy, 121 women workers were affected and are being treated in various hospitals in the Anakapalle district.
Earlier in June, about 178 women workers fell ill as a result of a gas leak at a laboratory in the Atchutapuram area of the state's Visakhapatnam, prompting the government to form a joint committee to investigate the cause. The cause was suspected to be a leak of air conditioning gas.
Also Read | Cong MLA Kuldeep Bishnoi resigns from Haryana Assembly, challenges Bhupinder Hooda
Speaking about the recent factory accident, the minister said the cause of the gas leakage was yet to be ascertained and the police and pollution control board teams were investigating the matter.
According to Vishakhapatnam district officials, 53 persons were admitted to a government hospital for treatment, while 41 others were treated at other district hospitals.
As per Amarnath, some samples were also forwarded to the Indian Council of Medical Research (ICMR) for further testing.
Hemanth, the District Medical and Health Officer of Anakapalle, had previously stated that the majority of the patients complained of difficulties in breathing, nausea, and vomiting.
Also Read | Centre releases guidelines to contain Monkeypox outbreak; details inside
-PTC News