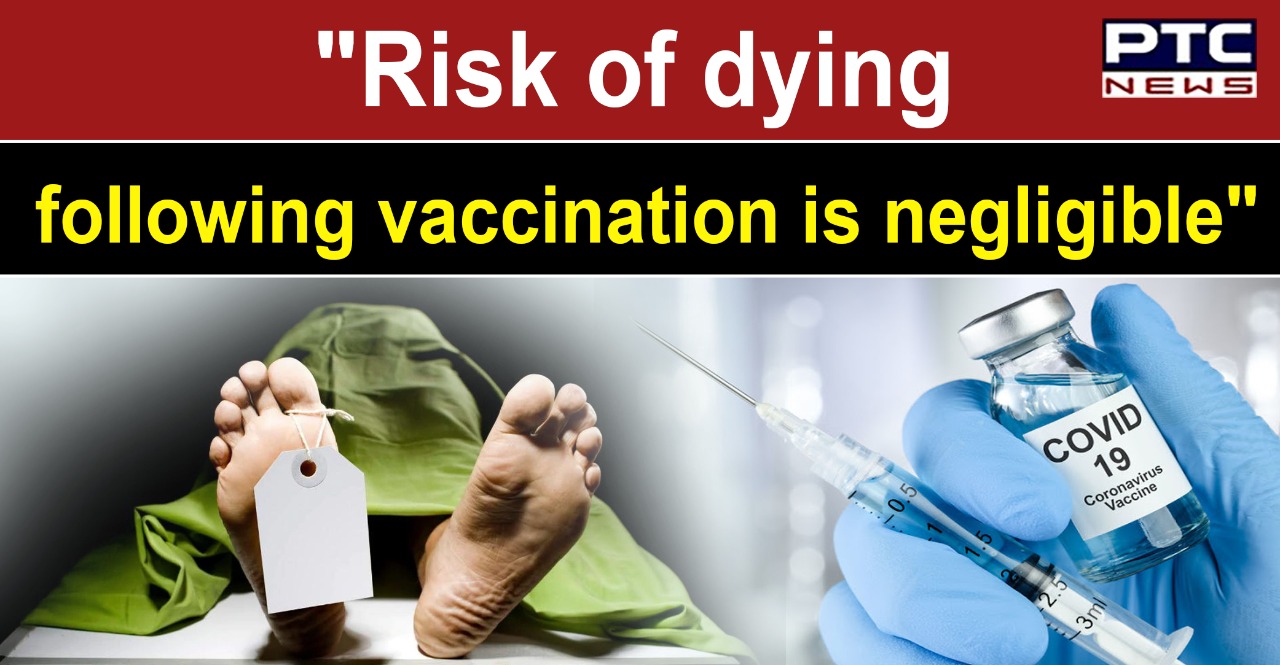 Are deaths due to COVID-19 vaccination? Amid reports that there was an increase in the cases of severe AEFI (Adverse Events Following Immunization) which have also resulted in 'succumbing of patients' post-COVID-19 vaccination, the government of India has issued a clarification.

As per the media reports, 488 deaths following COVID-19 vaccination are linked to post-COVID complications during Jan 16, 2021, and June 7, 2021, period where the total vaccination coverage was 23.5 crore.
Also Read | SAD holds 'dharna' outside residence of Captain Amarinder Singh in Mohali
It is clarified that these reports are based on an incomplete and limited understanding of the matter at hand. It may be noted that the term "succumbed" insinuates causality i.e. the deaths were caused due to COVID-19 vaccination.
Also Read | SAD attempts to gherao CM residence; police resort to water cannon
The number of deaths reported following the vaccination in the country is only 0.0002 percent of 23.5 crore doses administered which is within the expected death rates in a population.
In a population, deaths occur at a certain rate. The crude death rate in 2017 as per SRS data is 6.3 per 1000 persons annually.
It is also important and pertinent to note that the mortality rates for those testing positive for COVID-19 disease is more than 1 percent and vaccination can prevent these deaths.
Therefore, the risk of dying following vaccination is negligible as compared to the known risk of dying due to COVID-19 disease.
Adverse Event Following Immunization (AEFI) is defined as 'any untoward medical occurrence which follows immunization and which does not necessarily have a causal relationship with the usage of the vaccine.
It can be any unfavorable or unintended sign, abnormal laboratory finding, symptom or disease'. Deaths, hospitalizations, or events causing disability or concern following any vaccination are categorized as serious or severe cases and are to be investigated at the district level.
Click here to follow PTC News on Twitter
-PTC News