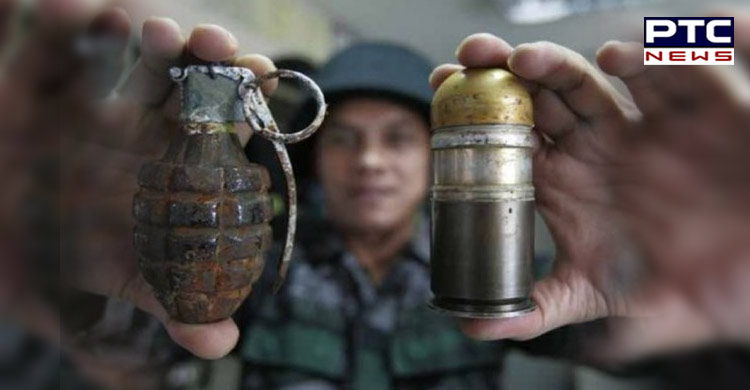 Army arrests youth with two grenades in Jammu & Kashmir
The Army personnel arrested youth with two grenades outside Army Camp in Poonch in Jammu & Kashmir on Sunday. The youth, identified as Rajinder Singh, is a resident of Kalakote area.
Also Read: BJP youth wing launches its campaign for party's Lok Sabha poll win
According to media reports, at around 10:15 am, Rajinder Singh was moving under suspicious circumstances outside the Army Town gate in Surankote. Following suspicion, the Army stopped him for checking and found two grenades in his backpack.
Also Read: Terrorists hurl grenade at CRPF battalion in Jammu and Kashmir; one constable injured
Army personnel recovered an under-barrel grenade launcher (UBGL) grenade and a hand grenade from his possession. The army arrested him and handed him over to the police for further investigation. The Army personnel told the media that a recruitment rally was underway.
- PTC NEWS