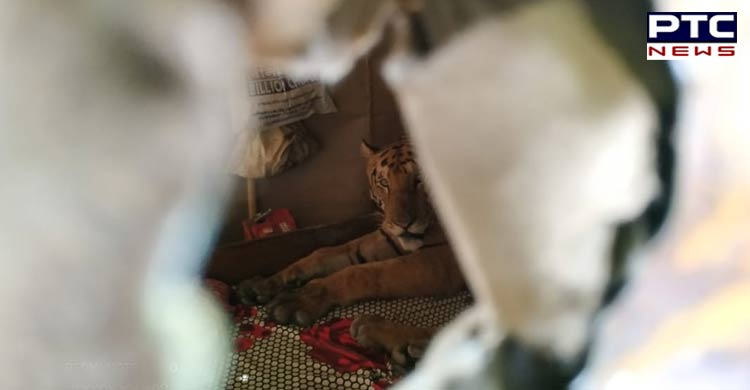 In a horrifying incident, a tiger has entered a house in the flooded Bagori range, here on Thursday. The incident took place amid the Assam floods, where the whole state is dealing with the natural calamity. The picture is shared on the Indian Express twitter account, giving credits to the Samshul Ali, who is given the credit for the picture. Assam is facing the worst time, as till July 17, approximately 57, 51,938 people in 4,626 villages in 29 districts have been affected due to flood. Meanwhile, 427 numbers of relief camps are operational across the state. As per reports, at least 28 people have lost their lives due to flood.
https://twitter.com/ANI/status/1151736873011810304
The situation is getting worst in the state as the heavy rainfall has gheraoed the state. Likewise, Bihar is surrounded by the floods right now. This monsoon not only brought the respite from the heat waves but some calamities as well. Like Assam and Bihar, Bathinda in Punjab also faced the flood-like situation, moreover, the Ghaggar rives is flowing above the alert level. Likewise, Uttar Pradesh witnessed havoc out of it. While talking about monsoon and the consequences, one can't simply forget Mumbai and Pune.
Also Read: Uttar Pradesh: 2 Children Died, 5 People injured after roof of a house collapsed in Moradabad
Meanwhile, the tiger has been captured inside the house and the picture is taken from outside the house. Recently, another video went viral on the Internet, where a tiger was walking on the street and jumped over the road to the jungle.
-PTC News