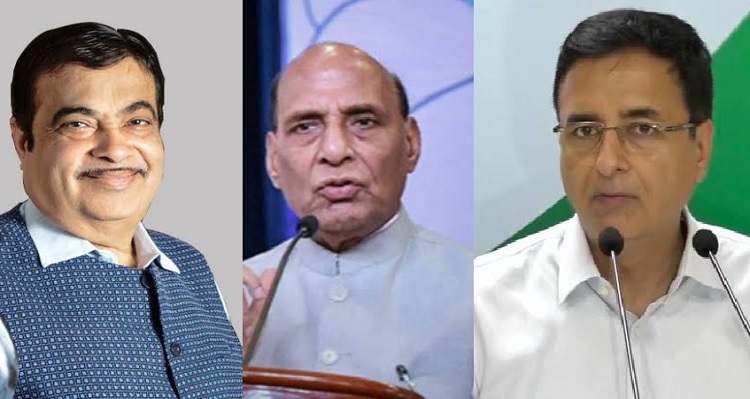 The Supreme Court on Saturday announced the verdict on the Ram Janmabhoomi-Babri Masjid land dispute case. SC ordered that Central Government within 3-4 months formulate scheme for setting up of trust and hand over the disputed site to it for construction of temple at the site and a suitable alternative plot of land measuring 5 acres at Ayodhya will be given to Sunni Wakf Board.
Union Minister Nitin Gadkari said, "Everyone must accept the Supreme Court judgement and maintain peace." Meanwhile, Bihar Chief Minister Nitish Kumar said, "Supreme Court's judgement should be welcomed by everyone, it will be beneficial for the social harmony. There should be no further dispute on this issue."
Iqbal Ansari, one of the litigants in Ayodhya case stated, "I am happy that Supreme Court has finally delivered a verdict, I respect the judgement of the court." Also, Kartik Chopra, spokesperson of Nirmohi Akhara said, "Nirmohi Akhara is grateful that SC has recognised our fight of last 150 years and has given the Nirmohi Akhara adequate representation in the trust to be set up by the Central Government to build & manage the Shri Ram Janmasthan Temple."
https://www.ptcnews.tv/ayodhya-verdict-supreme-court-ram-janmabhoomi-babri-masjid-land-dispute-case/
Union Defense Minister Rajnath Singh said, "It is a landmark judgement. Appeal to public to maintain peace and calm." However, Zafaryab Jilani, All India Muslim Personal Law Board said, "Respect the verdict but the judgement is not satisfactory. There should be no demonstration of any kind anywhere on it."
Meanwhile, Congress Spokesperson Randeep Surjewala, said "Supreme Court's verdict has come, we are in favour of the construction of Ram Temple."
-PTC News