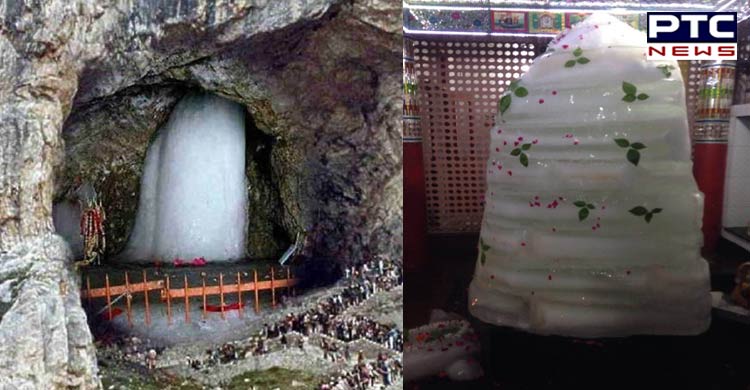 On the last Monday of Shravan season, the temple is Sector 30, Chandigarh will create a look-a-alike of Baba Amarnath Shivling with the 50 Ice-blocks. The priest of Shri Shiv Shakti Temple in Sector 30 said, that the Shivling representing the Baba Amarnath will be created with the ice in the temple. He also said that this is been done for those devotees who were not able to join the Amarnath Yatra.
https://www.facebook.com/ptcnewsonline/videos/467701780727120/UzpfSTEwMDAwMjE1OTIwNjE5ODoyMzM2Nzc3MTY5NzM3NTY3/
As per reports, the grand Baba Barfani appearance will be made from 50 blocks of snow/ice. Hence, this will give the exact look just like the Shivling of Baba Amarnath, the priest added. Shravan is going to end on August 16, 2019, and hence, the temple in Chandigarh has taken an initiative for all of those who are willing to worship Lord Shiva in Amarnath but can't go there.
Also Read: Jammu and Kashmir: "Take back bodies of intruders killed in Keran sector", India offers Pakistan, no response yet
Likewise, the priest said, before this, there will be a meditation in the temple. The Amarnath Yatra 2019 was suspended following the security reasons amid the revoking of Article 370 from Jammu and Kashmir. Also, the pilgrims were requested to evacuate as soon as possible. Currently, Section 144 of CrPC has been imposed in Jammu and Kashmir, for the safety measures of the people living in the valley.
-PTC News