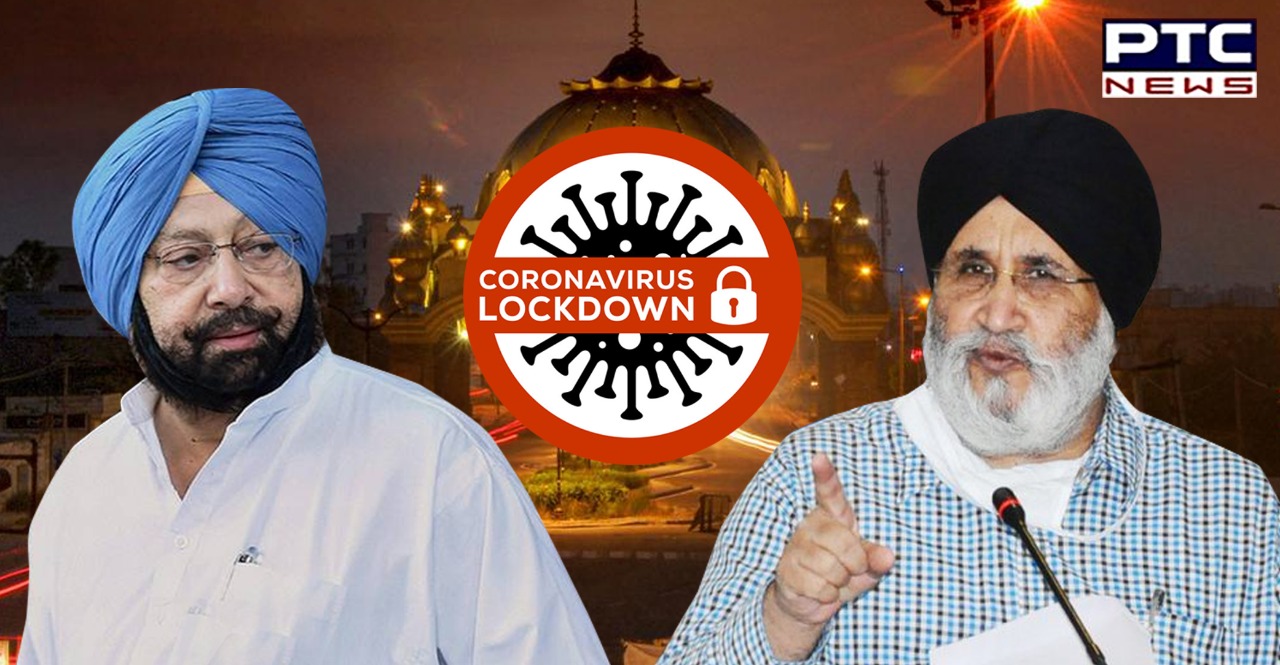 Shiromani Akali Dal (SAD) on Wednesday said that the Congress government's decision to ban all political gatherings till April 30 was a direct fallout of the resounding success of the Punjab Mangda Jawaab rallies organized by the SAD.

Referring to the Punjab Mangda Jawaab rallies, SAD party spokesperson Daljit Singh Cheema said that the government had resorted to this step to prevent public angst from boiling over.
Also Read | CBSE Board Exams 2021: Students request govt to cancel exams due to rising COVID-19 cases

Daljit Singh Cheema said the ban on political gatherings in Punjab had more to do with the discomfiture of the Congress party and its chief minister Captain Amarinder Singh than with the COVID-19 pandemic.

"In rally after rally, the SAD exposed the chief minister as well as the false oath taken by the latter in the name of the Gutka Sahib and the Deshmesh Pitch. This has upset the plans of Prashant Kishore who has given the suggestion to ban public rallies to contain the damage being caused to the Congress party," he added.
Also Read | Coronavirus: Punjab government announces new curbs; night curfew in whole state

The Shiromani Akali Dal leader said the Congress did not only want to ban rallies by the opposition but also its own employees who had come out on the roads against the government. "It was clear that the government wants to control the outburst of public angst against its policies through such autocratic decisions," he added.

Dr. Cheema also lambasted the chief minister for imposing lockdowns without any scientific basis which he said had already caused economic devastation in Punjab.
He said while all this was taking place the Punjab government was announcing night curfew and imposing bans on the collection of people for public functions and private functions including marriages and parties.
"This has resulted in economic losses to businessmen and flow of money from the State to neighbouring States which are allowing the same activities unchecked," he added.
Click here to follow PTC News on Twitter
-PTC News