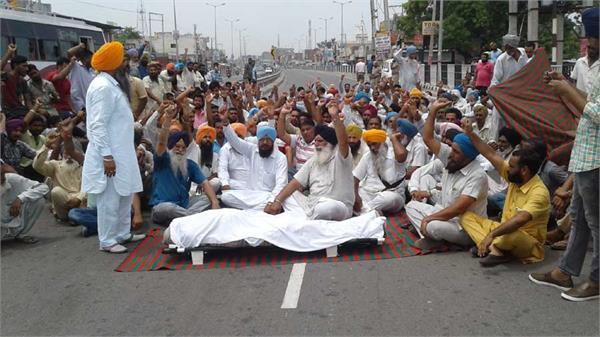 Ban on truck Union by Capt Amarinder takes life of one, others protest
After a truck driver commits suicide and other protest, the decision of Punjab CM Captain Amarinder Singh to abolish truck union in order to provide level playing field to industry stays unwavered.
Ban on truck unions causes a disturbing scenario to the truck operators.
A truck driver, who was shocked by the statement made by Punjab Chief Minister Capt Amarinder Singh not withdrawing the decision to dissolve the truck union, had died yesterday.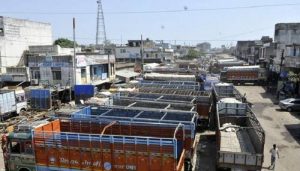 After the post mortem of Operator Sher Singh, a large number of truck operators gathered at the mortuary's body on the Chandigarh-Bathinda highway and blocked the road and raised slogans against the Punjab government.
While addressing the dharna, truck union president Vipan Kumar Sharma and former president Gurtej Singh Zhenari said that Captain's government snatched the employment of lakhs of people by breaking the unions of the state, this will affect thousands of truck owners in the state and with this decision employment has yet again become a big question. Just like the 'kisan' (farmers), truck drivers will also be suffering and eventually committing suicide.
He said that the truck operator Sher Singh's death is the aftermath of Punjab Government's decision. Sher Singh was under debts, and the responsibility to feed his family. After the statement by capt., he was shattered and has committed suicide, president Zhenari added.
He categorically said to the Punjab government that if the government did not withdraw the plan to disrupt the unions, there will be a number of death cases soon.  He said that the invitation of the state committee would cause trucks to be flown in several places in Punjab.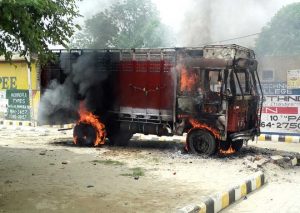 He demanded the Punjab government to waive the debt of the deceased operator and pay compensation to the victim's family.  Sher Singh was cremated at his vilage, Balial.
On this occasion, truck union's former president Bharbhor Singh Faguwala, Jagmeet Singh Bhola, Sarabjit Singh Bittu, Jagtar Singh, Kuldeep Singh, besides a large number of operators were present.
—PTC News