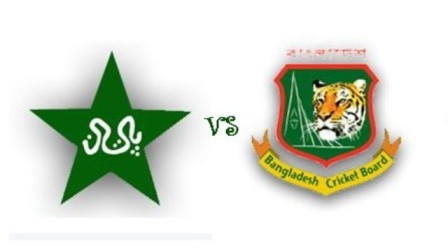 Dhaka: The Bangladesh Cricket Board (BCB) has expressed surprise with Pakistan's decision to call off their tour of Bangladesh in July and August.
"We are really surprised. Even a month ago we knew that the tour was on," ESPNcricinfo quoted BCB's media committee chairman Jalal Yunus as saying.
"There was a discussion between both board chiefs during this week's ICC meeting in Dubai. This upcoming series was ours to host according to the FTP. In 2015 the two boards went into a deal that we will play two series for the following two years in Bangladesh," he added.
Pakistan was scheduled to play two Tests, three ODIs and a T20I series on their tour to Bangladesh in July and August.
Yunus further said that there was financial issue which was dealt with at the time.
"They said they wanted to play here [in Bangladesh] till 2017. They wanted Bangladesh to play two T20s in Pakistan before continuing the series here. We don't want to play there. We want to stick to our schedule, which has the whole series being played in Bangladesh," he said.
The BCB's media committee chairman also said that they have not received any official information from the PCB but they came to know about the development through media.
"If the series does get officially cancelled, we have to go into discussion with them. We have cleared the financial issues so there's no need to talk about those things now. We haven't heard anything from them in official correspondence. We heard it through the media that they want to cancel the tour."
Earlier, Pakistan Cricket Board (PCB) chairman Shaharyar Khan said, "We had spoken about the possibility of hosting them [Bangladesh in Pakistan] this year."
"Pakistan have now toured Bangladesh twice without them reciprocating, and we feel we cannot tour Bangladesh for the third straight time. Therefore, we have decided to postpone the tour, and will explore another window in the next year or so," he added.
Bangladesh last toured Pakistan in 2007-08. Since then, Pakistan have toured Bangladesh twice, in 2011-12 and 2015. The PCB had invited Bangladesh for a two-match T20I series this year, only for the BCB to rebuff the invitation.
On their last visit to Bangladesh in 2015, the PCB had reportedly taken 325,000 dollars and justified it by saying that the series had "technically" been Pakistan's home series.
This year, the BCB has rejected all proposals to share revenue although they were open to playing at a neutral venue if needed.
It should be noted that Pakistan have not hosted any international cricket tournaments since the terror attack on the Sri Lankan team bus in Lahore in 2009, when six Pakistani policemen were killed and some of the visiting players were injured.
—ANI