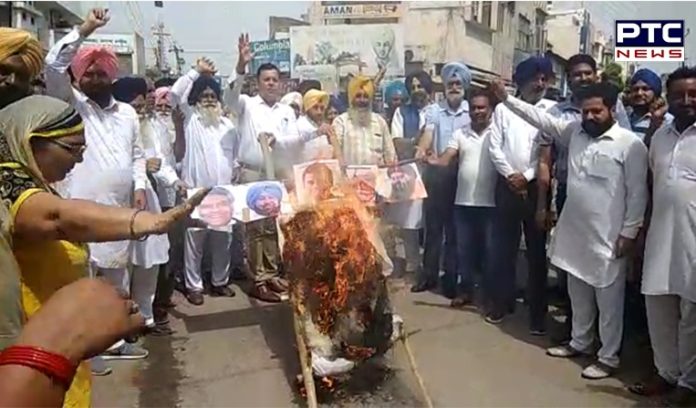 The Shiromani Akali Dal workers hold a protest against Punjab Chief Minister Captain Amarinder Singh by burning his effigy in Ludhiana, Punjab, here on Saturday.
The Akali workers held the protest under the leadership of Kulwant Singh Ki Tu.
The protest by SAD is being held across Punjab against the ruling Congress and Aam Aadmi Party (AAP).
The move comes after the Congress and AAP had blamed Badals for sacrilege and police firing incidents at Faridkot in 2015.
The Shiromani Akali Dal has said that Congress party is again hatching a deep rooted conspiracy to push Punjab in black days.
It said that the mindset of the Congress party has not changed since the days 35 years ago when the then Prime Minister Indira Gandhi with the motive to hide her failures had hatched conspiracy which led to killing of thousands on innocent Sikh youth.
-PTC News