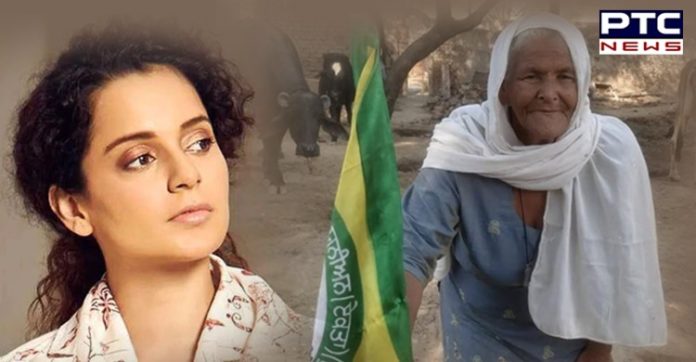 Farmers Protest against Farm Laws 2020: The 73-year-old Mohinder Kaur has filed a case against the Bollywood actress Kangana Ranaut in a district court in Bathinda on Friday.

The development comes after Mohinder Kaur made headlines when Kangana Ranaut shared a picture of her. Kangana has claimed that Mohinder Kaur was the same 'dadi' who was a part of the Shaheen Bagh protest.
Also Read | No repeal of farm laws 2020: Narendra Singh Tomar during Centre-farmers meeting
The case has been registered in the court of duty magistrate, Chief Judicial Magistrate in Bathinda while the hearing will begin on January 11, 2021.

The complaint has been filed by advocate Raghubir Singh on behalf of Mohinder Kaur. She said that because of the misleading post by Kangana, the 73-year-old was suffering from mental tension, harassment, humiliation, and defamation in the eyes of her family members, relatives, and the public.
Also Read | Centre-Farmers meeting remained inconclusive, yet again
Kaur also claimed that she has fallen in the eyes of the other farmers, who are protesting at the Delhi border, as they started to inquire about the matter.
The complaint also stated that Kangana has not issued any apology to her and the other farmers. It was a "false tweet", without any reasonable cause, she said.
She also claimed that her entire family is farmers and that's why they are supporting farmers' protest from day one against the farm laws.
While sharing her photo. Kangana had tweeted: "Ha Ha she is the same Dadi who had featured in Time Magazine for being the most powerful woman. And she is available for 100 rupees."
Click here to read more articles on Health. 
-PTC News