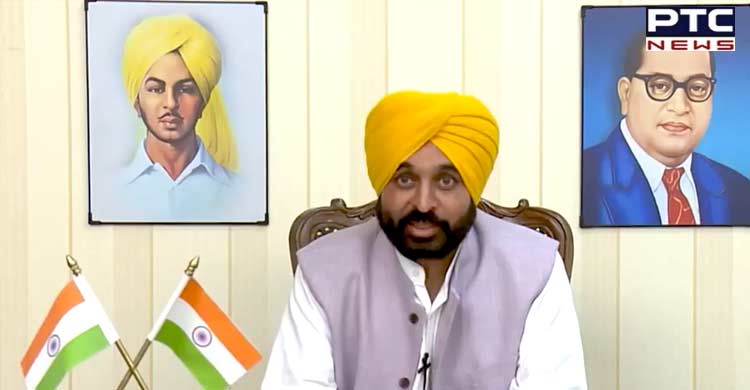 Chandigarh, August 15: On the occasion of Independence Day, Punjab Chief Minister Bhagwant Mann addressed the public and promised to make the state "Rangla Punjab."

While addressing the people of Punjab via live streaming, the Chief Minister discussed several state-related issues and also said that Punjabis will always work for nation and its development.
Speaking on Independence Day, Bhagwant Mann said that lakhs of people had sacrificed their lives for country's freedom. However, even after 75 years of independence, the country faces numerous problems such as poverty, illiteracy, and unemployment.
On Punjab's development, the Punjab CM said that new technologies will be introduced to make agriculture sector more lucrative, while adding that 75 Aam Aadmi clinics have been dedicated to people of Punjab.
Also Read | Independence Day 2022: India, Bangladesh troops exchange sweets at Fulbari border
Announcing upgrading of Punjab schools, Bhagwant Mann said that world-class education will be available in the state.
Earlier in the day, Bhagwant Mann-led AAP government in Punjab dedicated as many as 75 Aam Aadmi clinics to people on Independence Day.
CM Bhagwant Mann also called upon people to join hands and wage a war against social maladies like unemployment, corruption, communalism and social discrimination to realise the dreams of our freedom fighters and make a 'Rangla Punjab.'
Also Read | Kirti Kisan Union protests on Independence Day in Bathinda, shows black flags
-PTC News