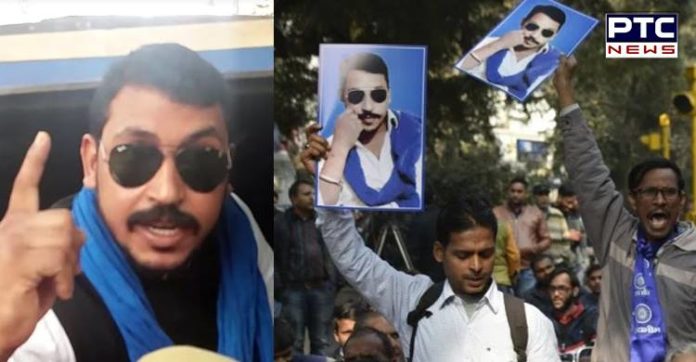 Bhim Army Chief To Be Released From Jail On Nov 1
The Uttar Pradesh government has given the orders of early release of Bhim Army chief Chandrashekhar Azad alias Ravan. He was in jail since June last year under National Security Act (NSA) charges in connection with 2017 Saharanpur caste violence case.
Chandrashekhar was arrested on June 8, 2017 and would be released on November 1.
He was arrested by the Uttar Pradesh Special Task Force (STF) from Himachal Pradesh's Dalhousie for inciting caste clashes in different areas of Uttar Pradesh's Saharanpur district.
Earlier, the Uttar Pradesh Police had announced a bounty of Rs. 12, 000 on Chandrashekhar.
The award was announced by K. S. Emanuel, the Deputy Inspector General (DIG) of Police, Saharanpur Range in Saharanpur, Chandrashekhar had a cult following among Dalits.
On May 5, 2017, one person was killed and 16 people, including a head constable, were injured during clashes between the Dalits and the Rajputs in Shabbirpur and Simlana villages.
Also Read:Mallya to get 4 meals a day, a courtyard with direct sunlight, western-style commode in Jail
-PTC NEWS