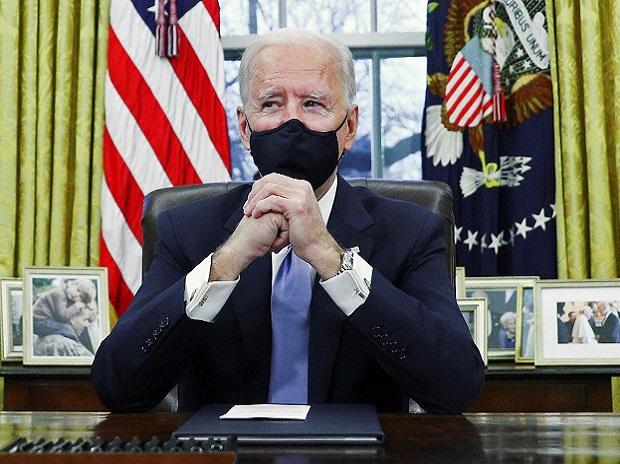 The new US President Joe Biden, will begin overturning many of his predecessor Donald Trump's orders after joining office and will also address four simultaneous national crises, such as the pandemic, recession, climate change and racial inequality.
Also Read | India's Ambassador to US attends Biden's inauguration ceremony

At least a dozen reversals were expected on the inaugural day though only a couple will be implemented right away. This is because most need approval from a narrowly divided Congress and a Senate which Democrats control 50-50 with the tie-breaking vote to Vice-President Kamala Harris.
Incoming White House Chief of Staff Ron Klain had said, "On Inauguration Day, President Joe Biden will sign roughly a dozen actions,"
In fact, some of the proposals might make it to the Congress and the Senate later than expected because Biden's first priority will be to get his Cabinet choices confirmed. The process has been delayed because of delays in counting and the confirmation of electoral votes by the Congress and the Senate.
Biden's transition team said that among other reversals that will be announced on inaugural day, Indians will be acutely interested in the US Citizenship Bill of 2021, the legislation to modernize the immigration system.
Highly skilled Indian IT professionals who come to the US on H-1B work visas have been the hardest hit by Trump's tweaks to the immigration system. It now imposes a 7 per cent per country quota on allotment of the Green Card and raises wage-based entry barriers. In fact, the administration under Trump was making the immigration system tighter through executive orders as late as January 12 and January 15.

The Biden Bill will also clear employment-based immigration backlogs and make it easier for graduates of US universities with advanced degrees in the science, technology, engineering and mathematics (STEM) programmes to stay in that country besides improving the access to Green Cards for workers from the low-wage sectors.
Biden will also eliminate the limits on employment-based Green Cards by a country, which has kept many Indian families waiting for long.
Also Read | Biden appoints transgender doctor as assistant health secretary
The presidential executive in the first 10 days will cover the four concurrent national crises. It will start with the health crisis by rejoining the WHO, setting up thousands of community vaccination centres and go in for a mask mandate on federal property and for interstate travel for 100 days. The recession will be addressed by a federal moratorium on evictions and moratorium on student loan debt.
He will look into climate change by cancelling the Keystone pipeline and rejoining the Paris Agreement, and will tackle deep racial inequality by resuming citizenship for young and undocumented immigrants.
15 expected executive actions
Biden will sign 15 executive actions to address Covid-19, economy, climate change and racial inequity.
Health crisis to be tackled by rejoining WHO and going in for mask mandate.
Recession to be addressed by federal moratorium on evictions, student loan debt.
Climate change to be handled by rejoining Paris pact.
Racial inequality by reversing travel ban on visitors from Muslim countries.