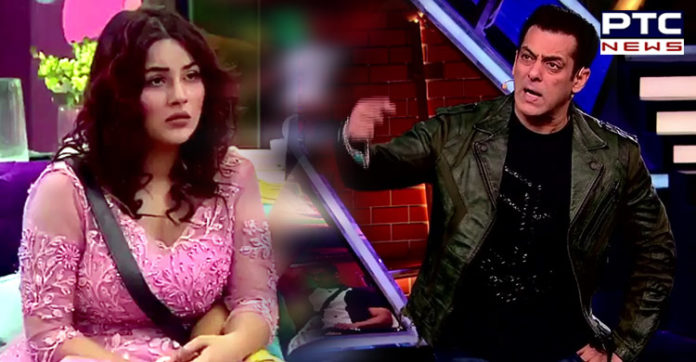 Bigg Boss 13: Salman Khan is unhappy with everyone in the Bigg Boss House after last week's chaos. He asked Shehnaz Gill, Siddharth Shukla, Asim Riaz and Hindustani Bhau to pack their bags and leave. Shehnaz Gill had a fight with Rashmi Desai, while Siddharth Shukla pushed Asim Riaz. Salman Khan said 6 X-rays and two fractures took place in just one day.
Salman Khan described all housemates as 'Idiots'. Exasperated with the antics of the housemates, Salman said he does not even want to be part of television. He does have good reason for his criticism. Rashmi Desai ended up with a broken finger on being pushed by Shehnaz Gill. She took off the mic and appealed to Bigg Boss that she does not want to be part of the show anymore.
Vikram Bhatt's 'Hacked' starring Hina Khan all set to release in Jan 2020
Focusing on Arhaan Khan, Salman asked him to share something about his family and asked Rashmi Desai to listen carefully. Arhaan said he has parents, sisters and brothers at home. Salman kept saying 'aur' and then told Rashmi, who is rumoured to be dating Arhaan, that he also has a child, which left her stunned. He told Rashmi that he did this because he has known her for a long time.
-PTC News