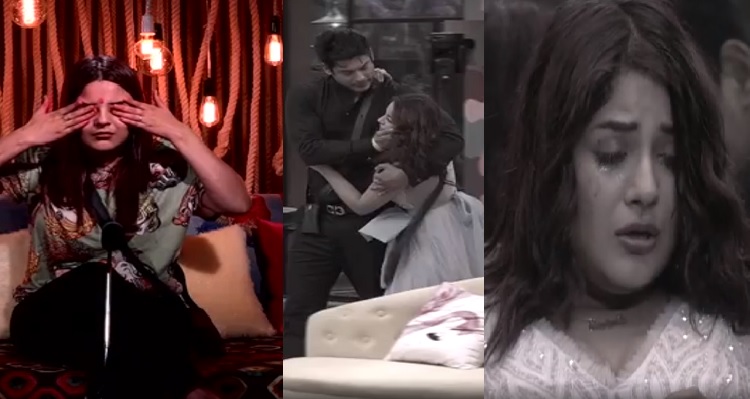 As new contestants entered the house, there has been a lack of trust in between Siddharth Shukla and Shehnaz Gill. Both the contestants are not in touch since the new people have come. The new housemates include Arhaan Khan, Tehseen Poonawala, Shefali Zariwala, Khesari Lal Yadav, Hindustani Bhau (Vikas) and Himanshi Khurana. In the previous episode, Shehnaz Gill was seen flaming a spark between Asim Riaz and Arhaan Khan, over the breakfast issue, and enjoying later.
https://www.instagram.com/p/B4gu_uGCvLM/
Meanwhile, she was seen talking to Bigg Boss that she wants to talk to Shukla. In a promo, Shehnaz was talking to Aarti and Shefali Zariwala, that she had only concern with Siddharth. To this, Shefali told Shehnaz that "You should not hurt anyone, whether you mean it or not. Especially, the one who loves you."
Here' the full promo: 
https://www.instagram.com/p/B4hKdZwIVRY/
Afterwards, Shehnaz has been seen in the confession room, where she is asking Bigg Boss that she wants to talk to him (Siddharth Shukla). "Siddharth was with you always," Bigg Boss replied. Shehnaz started crying and was heard saying, "You are a cheater."
https://www.ptcnews.tv/himanshi-khurana-instagram-photos-beauty-that-will-take-your-breaths-away/
Ever since new contestants have entered, there has been a major change in the behaviour of Shehnaz Gill, especially with the entry of Himanshi Khurana. Also, she has been appointed in the Team Paras for the BB Transport Service Task. Recently, she engaged into a war of words with Asim, Aarti and Shukla, who were her friends earlier. Currently, Team Paras has lost the first part of the task and in result Shehnaz has been taken out of the team.
-PTC News