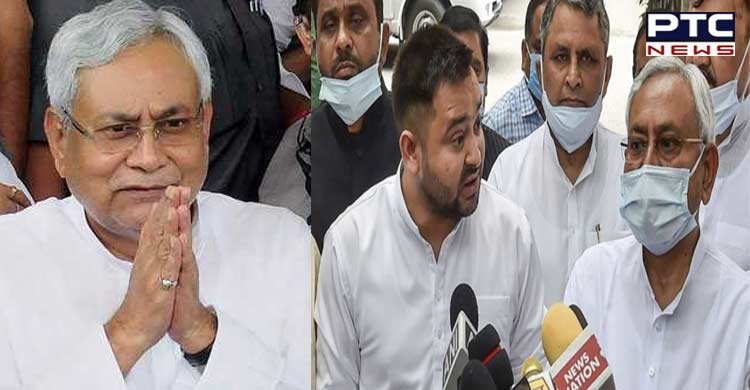 Bihar, August 9: Bihar Chief Minister Nitish Kumar resigned on Tuesday breaking his alliance with the Bharatiya Janata Party (BJP).

Earlier, on Tuesday morning Nitish Kumar held a meeting with JD(U) leaders to discuss future political moves and took time from Governor Phagu Chauhan.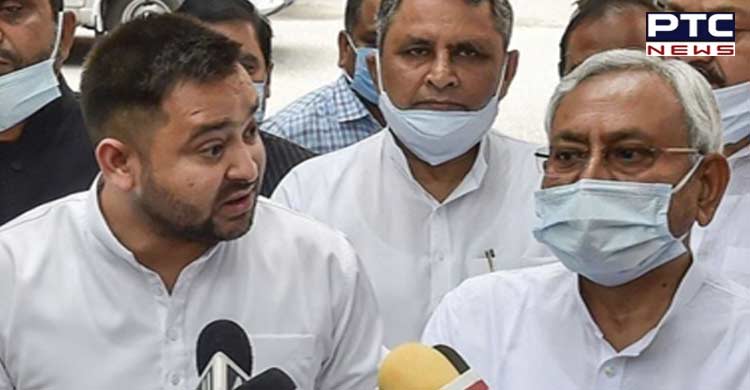 Also Read | 
CM Yogi Adityanath receives bomb threat, probe on
Meanwhile, around 4pm Nitish Kumar declared his decision of quitting as the state chief minister.
Earlier, in the JD(U) meeting today, all MLAs and MPs of the party supported chief minister Kumar's decision and said that they were with him. They also asserted that they will continue to support Kumar in his decision.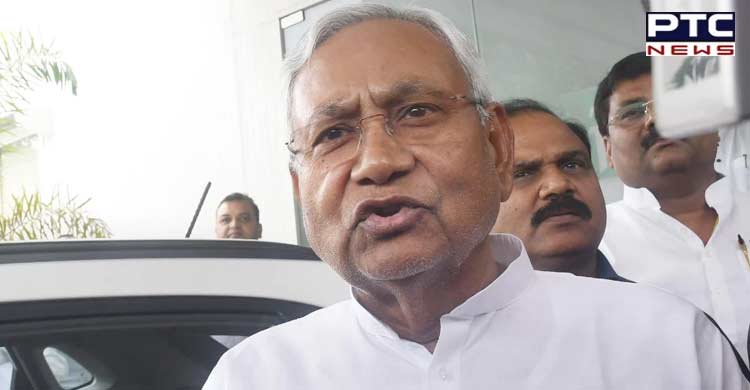 Meanwhile, police personnel were seen deployed outside the Chief Minister's residence.
According to sources, after the meeting Rashtriya Janata Dal MLAs, MLCs and Rajya Sabha MP authorised party leader Tejashwi Yadav to take a decision and asserted their support to him.
According to sources, Congress and left parties MLAs have also expressed their supported to Yadav.
Sources said that RJD party supremo Lalu Prasad Yadav is closely watching the developments but everything was being done by Tejashwi Yadav.
Meanwhile, Lalu Prasad Yadav's daughter Rohini Acharya took to Twitter to post about an impending political change in the state. "Get ready for the coronation, lantern holder", she tweeted in Hindi and added a 'victory' emoticon to it.
The RJD-led Opposition in the state has said that it will welcome any re-alignment in Bihar's ruling coalition without the BJP.
-PTC News with ANI inputs